Anant Ambani, the youngest son of Mukesh and Nita Ambani, has become the talk of the town for a feat, which is surprising as well as inspiring. The 21 year old young boy suffered from excessive obesity, which was caused due to some medical reasons. Surprisingly, Anant lost 108 kgs of weight in just 18 months and has a slim and well-toned figure now. If a comparison is drawn between the two figures, you will simply find no similarity at all. The best thing about the entire weight loss program is that it has been done in a natural way. Proper nutrition and diet plan and regular exercise led him to shed off excess weight successfully.
When asked how he accomplished the almost impossible feat, he told about 6 things he did to lose those 108 kilos in just 18 months:
Lose Weight with Yoga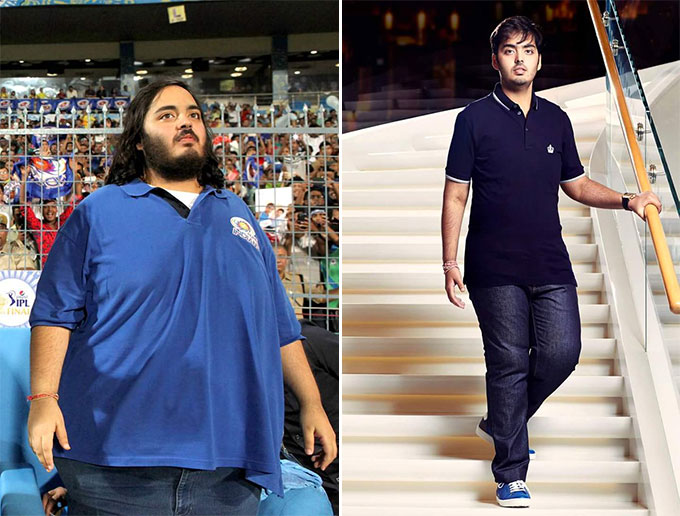 Practicing yoga helps in enhancing overall well-being and health of an individual. Doing yoga on a regular basis helps in losing weight effectively, improves flexibility and boosts the digestion process. And Anant got all these benefits from yoga! As per experts, it is believed that the reason yoga helps in shedding off excess weight is that both the mind and the body are in equal aspect with one another. With yoga, it is possible to change one's relationship with food and that definitely has a positive impact on the physical body.
Comments
comments