ShahRukh Khan. Naam toh suna hi hoga? Of course suna hai. You know him by RAHUL or RAJ. These names are his character name. Rahul from kuch kuch hota hai and Raj from DDLJ. The only actor whose charm is not in India only but in all over world. Doesn't matter from where you belong to, if you know Bollywood then you definitely heard about shahrukh Khan once in a life. True? Isn't it ?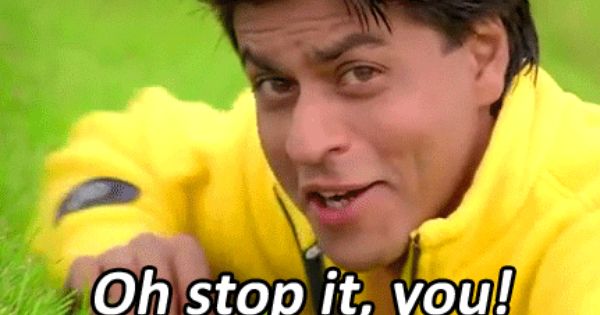 There is no denying in the fact that he gave us so many super hit movies like DDLJ, K2H2, Don, Dilwale, Mai hu na, Karan Arjun, Mohhabatein, fan and many more with our Bollywood actresses like Kajol, Preity Zinta, Kareena Kapoor, Priyanka Chopra, Rani Mukharjee, Aishwarya Rai, Deepika Padukone and Katrina Kaif.
He is the badshah of Bollywood.
The very important part of Bollywood.
The king Khan of Bollywood.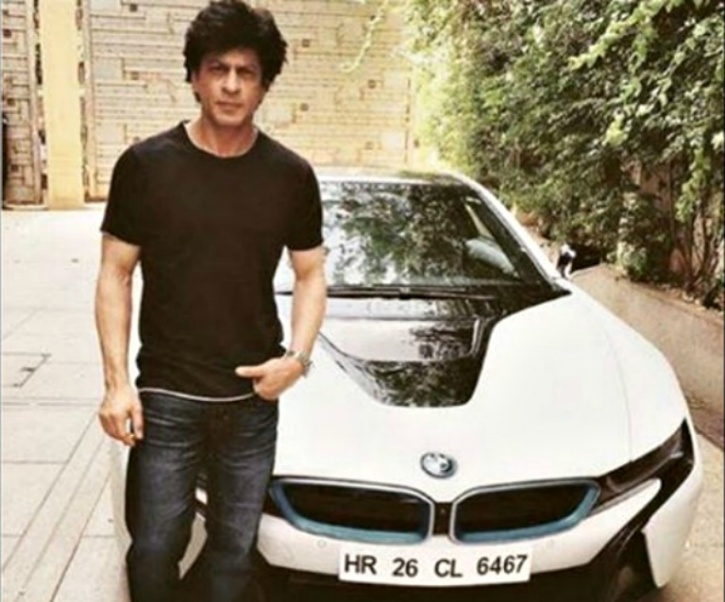 His charm, his personality, his elegance and his attitude. Everything is just PERFECT. you can't deny the fact that SHAHRUKH is the second name of Bollywood.
We often see him in movies, advertisements and sometimes in front of Mannat. His residence. We admire this actor in many things. Maybe for
Being an one woman man
An inspiration to youth
A perfect dad
Or maybe for his struggle. Struggle to become the star from a common man.
He didn't stop working even after gaining so much popularity, stardom and money. The 50 year old actor didn't give up.
After all this, everyone would like to meet him. You, me or someone else? Of course they do. His fans never miss the chance to meet their superstar. And here's a similar case of one of his fan who tried to meet him and guess what? She succeeded too. Let's see how.
This homeless lady tried meeting him in some extra ordinary way.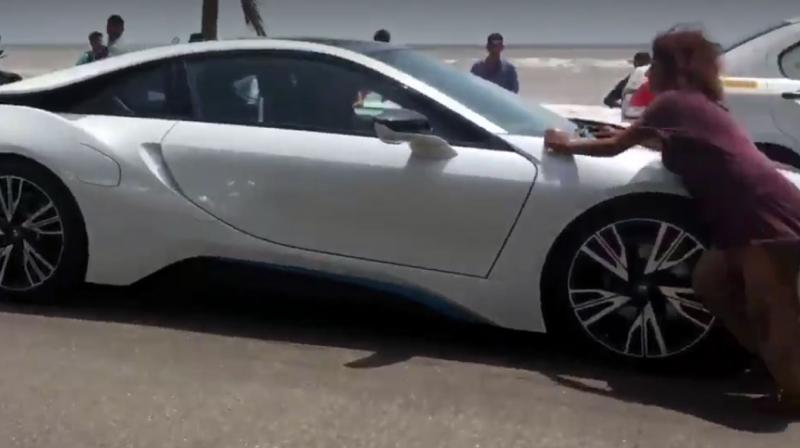 We are aware from the fact that Shah Rukh recently purchased his new car BMW I8 Worth rs 2.78 crore.  He went to a ride in bandra with his BMW. And then suddenly a homeless woman came in front of his car with an outstretched arms. She did so to stop the car and shahrukh did the same. He stopped. Then the woman came to the window to greet the star. His body guards came and stopped the lady.
But at last, she succeeded in doing what she wanted. Maybe god is with her. 😛 and not just that but gained so much popularity that am writing the article on her.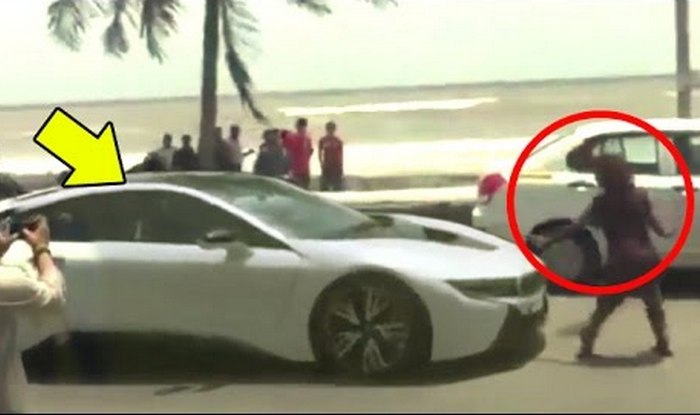 Many people tried meeting him and even succeeded too in some reality shows or in some events, etc. But this is something strange. Weird. however a very useful trick.
Am sure that it's not the very last incident that happened and took place in media news. Some more to go. Let's wait to hear these funny yet strange incidents with our B town stars.
Comments
comments