Seems like Hollywood stars are so much wanting to be a part of the Bollywood industry now. Don't you think the same ? Where the stars like Deepika Padukone and Priyanka Chopra are trying hard to become the part of Hollywood and even getting succeed in it, Hollywood actresses and other country's actresses are giving their best to be the part of Bollywood. We have Lisa Haydon, Jacqueline Fernandez and other stars already who are not Indian but is so now the part of our Bollywood family. Here one more star is willing to do so.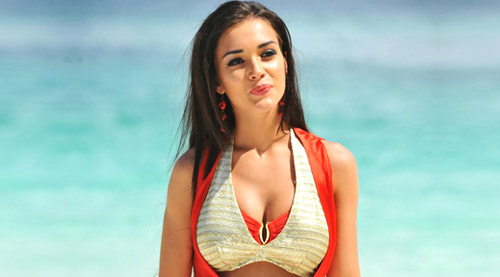 Ami Jackson who is trying to strengthen her position in the Bollywood, got a role in a significant movie like "Halfgirlfriend". But she had to leave this movie. The movie is based on famous writer chetan bhagat's novel "half girlfriend". This is not the first time, that a movie is on a novel. Previously, chetan bhagat's "Two states" Was picturized with stars Arjun Kapoor and Alia bhatt, which was a Great hit on box office. There were others movies as well based on famous novels of various writers which proved to be blockbusters in movie market.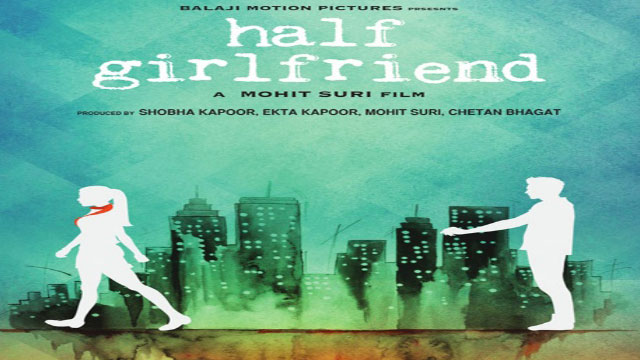 In this movie Ami Jackson got the role of Samantha mayors who is connected with Bill Gate's foundation. In the story she will come India to financially help the schools of villages of india. The lead actors of the movie "Half Girlfriend" are Arjun Kapoor and Shraddha Kapoor. The dates of Ami Jackson which were required for Half girlfriend were already booked for a British movie. Giving priority to the British movie she left the movie Half girlfriend, on which she also felt bad as she was excited and willing to work with Arjun kapoor.
Half girlfriend's starcast star kids Arjun kapoor and Shraddha Kapoor are also not so happy with the fact that Amy is no more the part of this novel based movie. The new generation welcomed her with full spirit but now seems like its of no use as she is already out from the Chetan Bhagat's novel based film Half girlfriend. Sad. Isn't it ?
But not a problem amy. You better luck next time. And even if you didn't get the dates for this movie, I am pretty sure that Bollywood will have something else for you might even bigger than that. All you need to do is to wait. Relax.
And how can we forget, our Salman bhai is also here for the pretty ladies out there. He helps everyone. And literally everyone. So he might launch you in his next movie..who knows right! Well, for your information, other stars like Elle Abraham, Mandana Karimi, Katrina kaif and recently The Chinese actress Zhu Zhu are now the faces of Bollywood.
Let's wait and stay tuned for more interesting news and gossips of your favourite stars of Bollywood.
Comments
comments