Bollywood diva Amisha Patel is nowadays busy in her new comeback movie Bhaiyaji Superhit with Sunny deol. The last movie she did was Shortcut Romeo  in 2013. She did a sexy and bold item song in the movie To Ra Rum Pum starrer Saif Ali Khan and Rani Mukharjee. We haven't seen her in between. But yes, Amisha has made her special place in Bollywood and in every one's heart by doing some really superhit movies like Gadar, Kaho na pyar hai etc.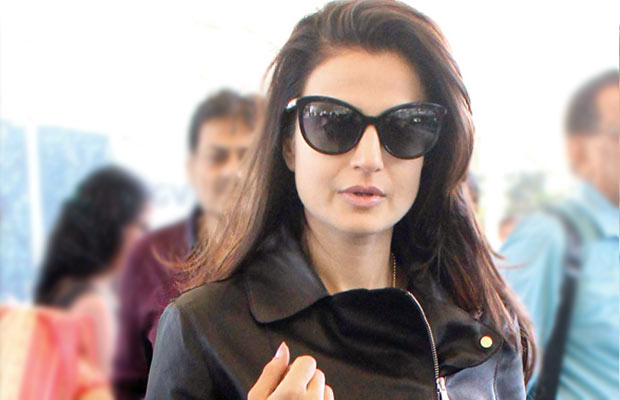 She made her debut in Bollywood with a superhit movie Kaho na pyar hai against hritik roshan who made his debut from the same movie as well. It was a blockbuster directed by the father of Hritik Roshan, Mr Rakesh Roshan.
No matter whether Amisha is doing movies or not, she is quite active in social media. We have seen her insta and twitter accounts which are quite active. We have seen her fighting with Kushal tondon in social media few days back. It was nothing serious but was about that she was sitting while national anthem. Kushal reacted and made it an issue. Whereas, Amisha replied that she was down that time and hence couldn't stand.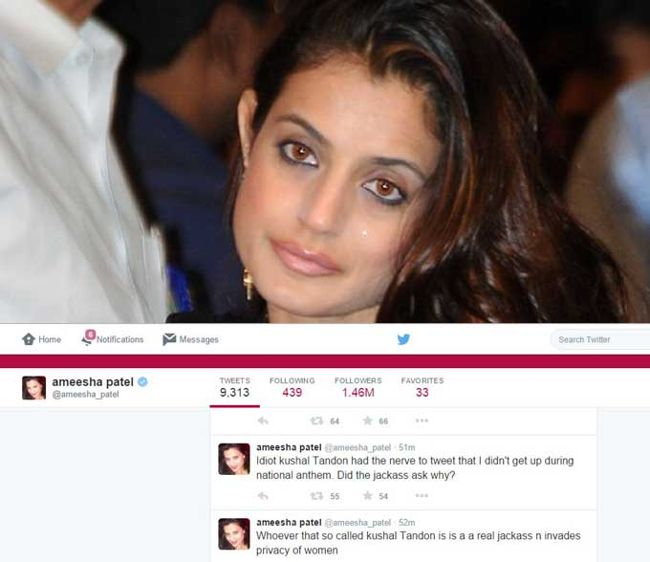 Now again Amisha is in news and the reason is that she shouted on a reporter in a press conference. When a reporter addressed her as Amisha, she said in a high pitch, Please call me Amisha Ji. Again after sometime, a reporter asked her, where were you in these last 3 years ? She again said with anger, if you had some sense then you wouldn't have asked me this and should know that I was busy in my production house. She was really angry and frustrated with every one.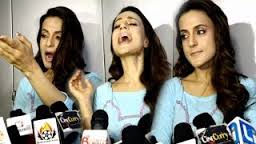 As per some people, she was angry with the producer of her upcoming movie as he organized a press conference without even telling her once. And as a result, the frustration came out on the reporters.
   All we can say is stop being rude to the media Amisha as no actor can dare to ignore the media. No matter how big star you are, what you are is all because of the media who makes the news of you and make you famous. Let's see what will be the next step of our media who are already expert in making the stars guilty and force them to apologize to the media. We hope to see the best.
 We are excited to see the hot chemistry between the famous Gadar pair Amisha and Sunny to make some gadar at the theatres again. So just be prepare and let's wait to see both of them together once again. 😉
Comments
comments