A common myth exists that Bollywood stars marry late in their lives. However, instances are several, where you can find that the actors and actresses got married at a young age. Mostly in their early or mid-twenties. Well, if you are fond of watching their roles on the silver screen, you might be interested in knowing about their marriages. It was due to their experience during the married life that they could captivate the minds of the audience through their on-screen performances. Read on to know about ten Bollywood celebrities who married early in their lives.
1. Shah Rukh Khan – King Khan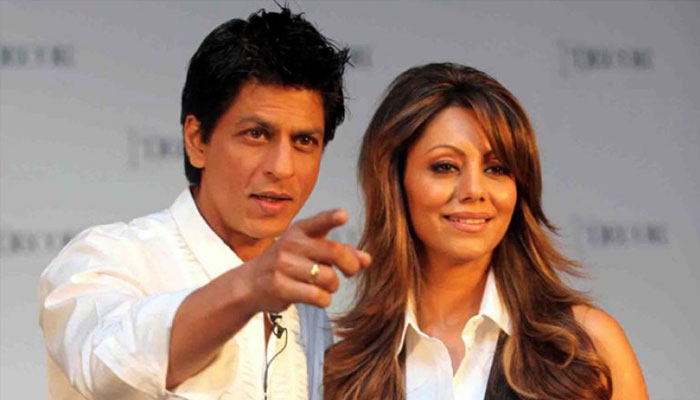 The king of Bollywood is known for his acting skills, most of which have a romantic background. Do you know the secret behind his success as a romantic partner? He married early in his life, just at the age of 25. His fans cannot stop talking about the love life of him and his wife, Gauri. They have spent a number of years together, while the star has risen to the height of his career. It was long ago that the couple got married, still the gossips refuse to fade away.
2. Hrithik Roshan – Married Early and Got Divorced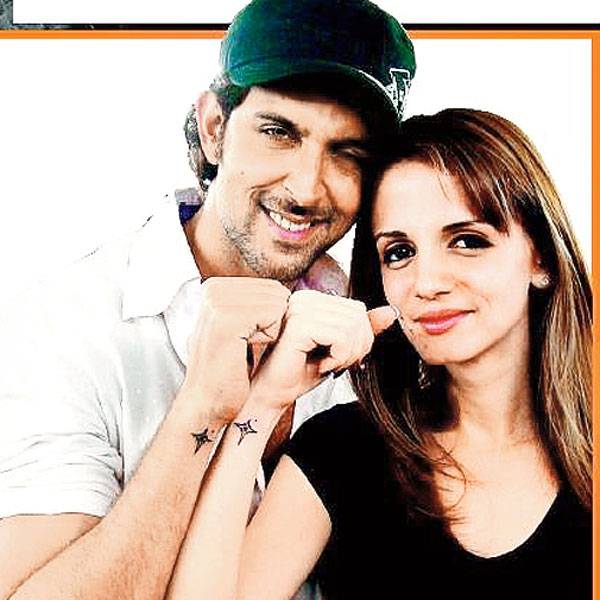 You must have heard of Sussanne Khan, the trusted partner of Hrithik Roashan. She had stood by the Bollywood star throughout his good days and well as bad ones. Apart from the acting career, she supported him in his personal and social life as well. At the age of 26, he married Sussanne. It is unfortunate that they could not remain together. A couple of years later, they got divorced. However, the lady had a positive influence on the acting career of the Bollywood star. It was a childhood crush which matured into marriage, but they just could not hold on to it.
[ Read: Bollywood Celeb Couples Who Had An Interfaith Marriage ]
3. Aamir Khan – Teenage Love
Would you like to know about teenage love in Bollywood? Watch out for Aamir Khan. If you are one of his fans, you probably know about his marriage. The star got married at the age of 21. His wife, Reema Dutta, was just 19 at that time. What's more interesting about their marriage is the fact that they had eloped and married. It is one of the best instances of early marriage in the lives of Bollywood celebrities. However, Aamir Khan and his wife are not together any longer. Still, they take care of their children, like a couple.
[ Read: Top 10 Bollywood Couples with a Big Age Gap ]
4. Dimple Kapadia – Under 18 Marriage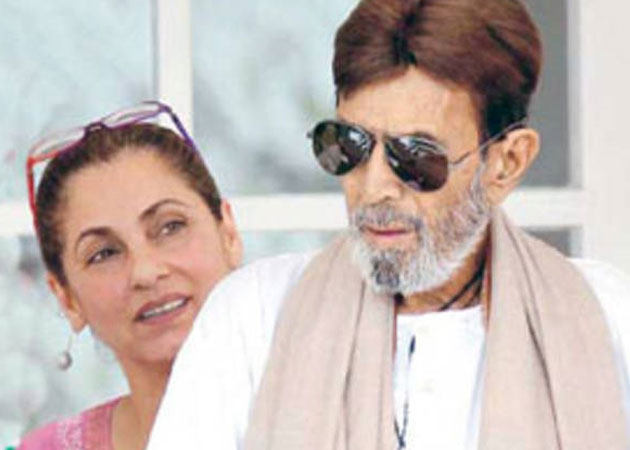 She is one of the Bollywood actresses who got married under 18 years of age. The star tied her knot at the age of 17 with Rajesh Khanna. Well, although the match looked a bit odd, with her husband much elder to her, the relationship worked out well. The fans had immense excitement and gossip over a long period of time. The buzz of her marriage was intensified after her role in the movie called 'Bobby'. Dimple had to take a short break from her career when she got married. Presently, the couple has two daughters, named Rinke Khanna and Twinkle Khanna.
5. Imran Khan – A Long Story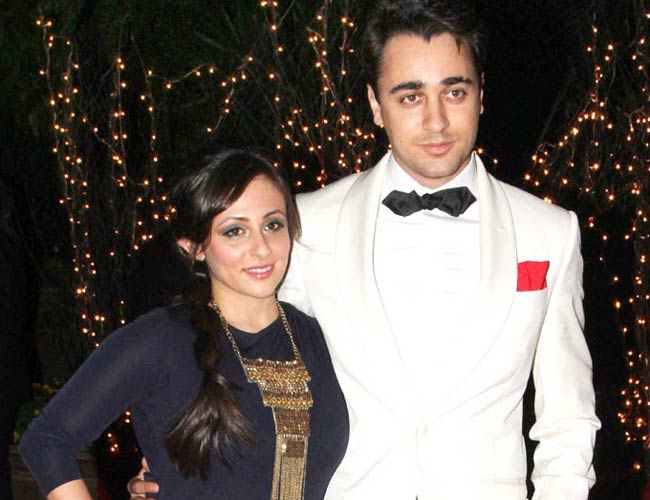 This Bollywood star got married at the age of 28. However, you would be glad to hear a bit of history before the knot was tied. Hopefully, you know Avantika Malik, whom Ranbir Kapoor used to date. In the end, there was a bit of a tussle between the two actors, in which Imran finally got through. Ranbir Kapoor dated her for a long time, but eventually the result turned out to be different. At present, Imran and Avantika are living a happily married life. They also have a daughter, named Imara Malik Khan.
6. Divya Bharti – Sadly, Committed Suicide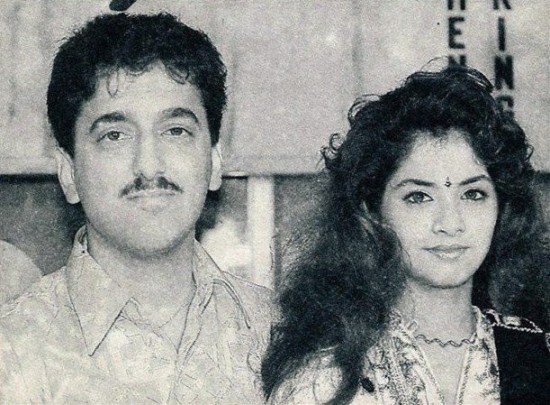 Divya Bharti was just 18 when she got married to Sajid Nadiadwala. Her husband was a producer-director. However, she committed suicide at a young age, which is talked about much more than the marriage. Divya jumped off her building under mysterious circumstances, and it never became clear why she committed suicide. However, he married at a young age and had a lot of career left inside her. Had she not committed suicide, she could have enriched Bollywood with a lot of contributions on the silver screen. Nevertheless, she makes her way into this list of Bollywood stars who married young.
7. Neetu Singh – Married The Chocolate Boy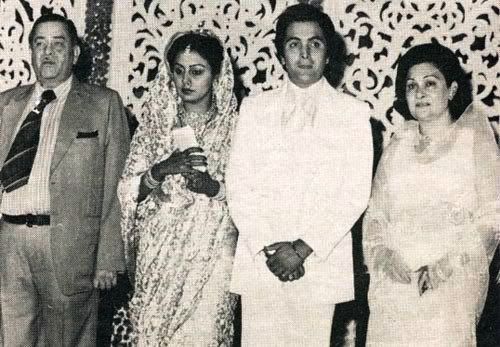 This is another instance where you find that Bollywood actresses do not delay their marriage too much. Neetu Singh, married just at the young age of 21. Her husband was Rishi Kapoor, known as the chocolate boy of Bollywood. Initially, they were close friends, and then the bond grew stronger. It is one of the instances when the friendship amounts to a relationship. They fell in love and married each other. Their fans enjoy the chemistry between the couple and today, they have two children. You already know Ranbir Kapoor, while the other one is Riddhima Kapoor Sahani.
8. Bhagyashree Patwardhan – Married at 21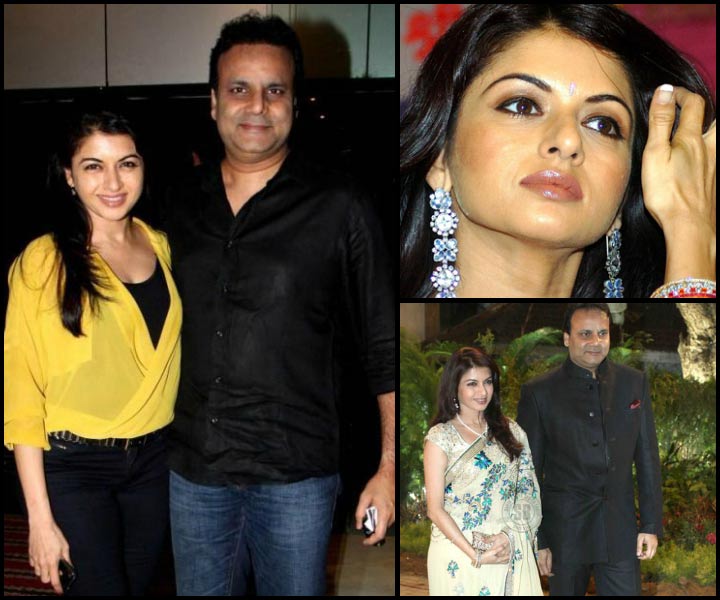 You must be familiar with Bhagyashree Patwardhan. This is another actress who married early in her life. She was 21 when she got married to Himalaya Dasani. Well, you might be wondering if any couple exists in the B-world who experienced school-days love. It was Bhagyashree and Himalaya. They were long-time friends, before Himalaya proposed her during a school trip. Everything proceeded as desired and now, they are blessed with two children, Abhimanyu Dasani and Avantika Dasani. This is a much talked about incident in Bollywood and even now their fans love talking about their relationship.
9. Babita Shivdasani – Recall Kal Aaj Aur Kal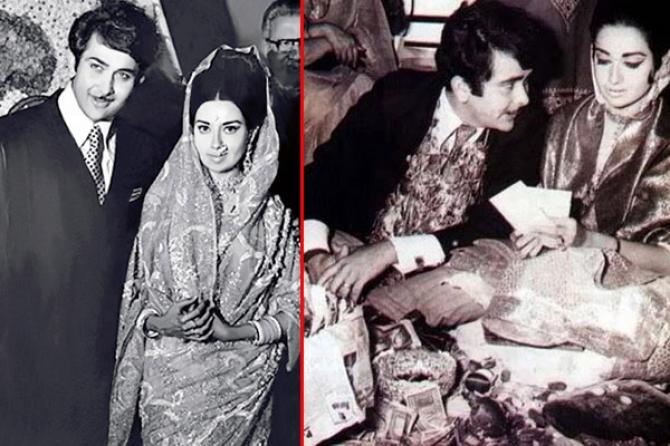 If you are fond of old Bollywood movies, you surely know Babita Shivdasni. She was known for her performance in 'Kal Aaj Aur Kal'. She was among the earliest Bollywood celebrities who married early in her life. At the age of 23, she tied the knot with Randhir Kapoor. In fact, you may find it easier to recognize her as the mother of Kareena Kapoor and Kaishma Kapoor. 'Kal Aaj Aur Kal' was one of her best hits, where the fans admired the chemistry between the couple.
10. Ayushmann Khurrana – The composer
Ayushmann Khurrana is one of the eminent celebrities of Bollywood who got married early in his life. It was at the age of 26, that he married Tahira, his lover girl. Ayushmann is known for his music compositions, dances, guitar tunes and lyrics. It is obvious that a man of his stature cannot remain single for too long. It was a perfect match between him and Tahira. They are enjoying a happy married life. At present Ayushmann and Tahira have two children.
Getting married early in the lives, often casts a positive experience in the professional career of actors and music composers. It is evident from the versatile profiles of a number of Bollywood celebrities. You can get a clearer idea of this fact on assessing the careers of Shah Rukh, Aamir or Hrithik. Even the actresses who married early have impressive profiles. Particularly, if you have a close look at the love life of these celebrities, you can understand the impact it had on their on-screen performance. You may watch a few romantic films with these actors playing the key role. Very true, personal relationships have an impact on the career of actors. Thankfully, the Bollywood world has witnessed a number of fruitful ties. In fact, it has refined it with splendid performances from these celebrities.
Comments
comments