Celebrities are generally associated with stardom and fame. Have you ever thought of the stars going down from glory to dust because of their misdeeds? Well, human lives are unpredictable and you cannot simply consider the positive image of a person to live forever when the darker side overpowers them. Either lust, or money or anti-social deeds have landed a number of Bollywood celebrities in trouble over the years. It's time to have a look at the famous personalities who got arrested for their crimes. Read on to know more about them.
1. Saif Ali Khan – Double Cases
Saif Ali Khan got into trouble a couple of times. The first incident happened back in 1998. Although close to two decades ago, it left a dark spot in his career. He was charged with poaching during the shooting of the film, 'Hum Saath Saath Hain'. He is said to have killed two black bucks. Later, in 2012, he got into a scuffle with a hotel staff in the Taj. He was in the Wasabi restaurant when he created a ruckus and injured a complainant. He punched the nose of the person, Iqbal Sharma, who is believed to have complained about his behaviour. Under section 325 of the Indian Penal code he was arrested, although he managed to get a bail later on.
2. Sanjay Dutt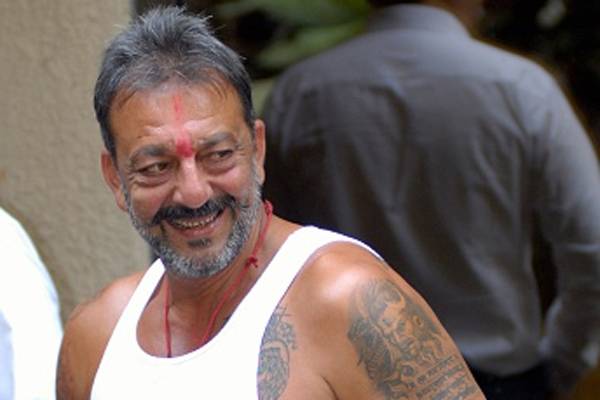 Sanjay Dutt was jailed in 2013 and is presently serving an imprisonment for five years. It was in 1993 that he possessed some arms illegally. Eventually, the case haunted him over two decades and he was eventually charged with illegal possession of arms. Given the severity of the crime, he deserves the punishment, but his fans were shocked, with the stature of the person. He was released on 25 February 2016 from the Yerwada Central Jail.
3. Monica Bedi – The Gangster's Girlfriend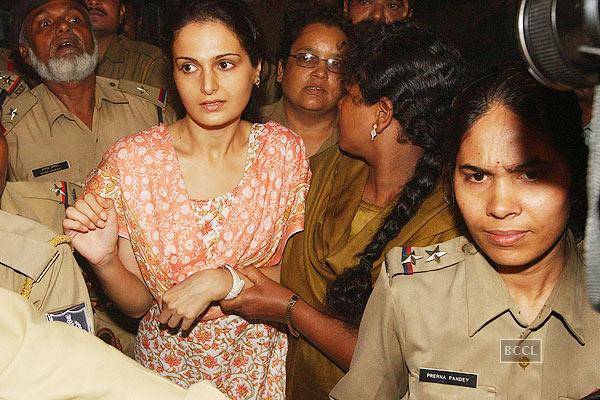 Well, you might remember her being a gangster's girlfriend. However, she had to serve a jail sentence of two and a half years for forging documents. There was no gang to help her out in the real life when she was arrested in Portugal with false documents. Eventually, she was arrested for duplicating documents and served her sentence. Later, in 2010, she was released as the Supreme Court reduced her sentence to two and a half years. She had already served the sentence by then and got her release immediately.
4. Ankit Tiwari – Bailed out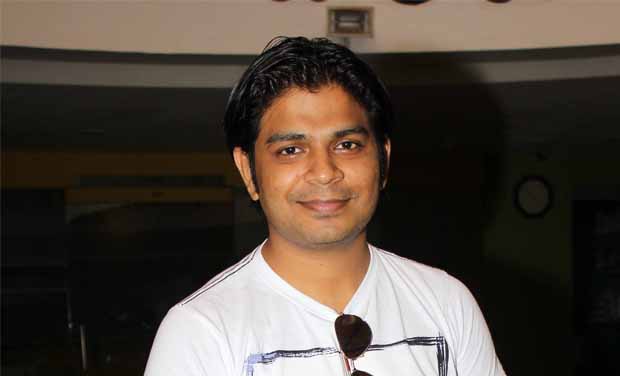 Ankit Tiwari, the eminent singer who had lent his voice to songs like ' Sunn raha hai na tu' from Aashiqui 2 and 'Teri galiyaan' from Ek villain got arrested in 2014 on charges of rape. An advertising professional, 28 years of age, alleged that he had repeated raped her on the pretext of marriage. However, the charges were baseless as these are mostly cases of consensual sex. The allegation did not prove to be strong and he was granted bail soon after. However, it got him involved in a mess he never wanted to be in.
5. Vijay Raaj – Entangled in a Drug Case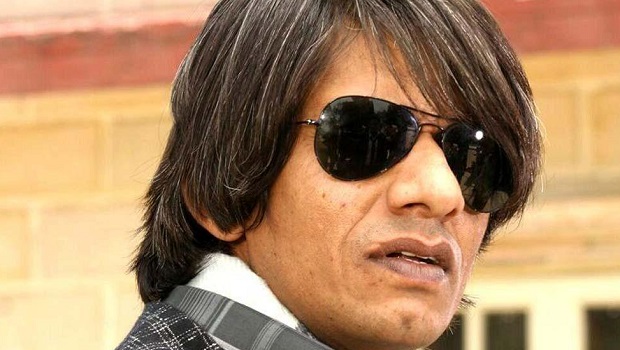 If you have watched the flicks 'Monsoon Wedding' and 'Run Fame', you will remember Vijay Raaj. Well, he too made his way into the list of celebrities who got themselves arrested for criminal activities. He was arrested back in 2005 for the illegal possession of drugs. It happened in Dubai, but later he was acquainted. He managed to prove that he was falsely being alleged with the crime and that he had no connection with drugs at all. The full details never surfaced about why he might be falsely accused. However, he was soon released and did not have to serve a term.
6. Fardeen Khan – Failed to Procure Drugs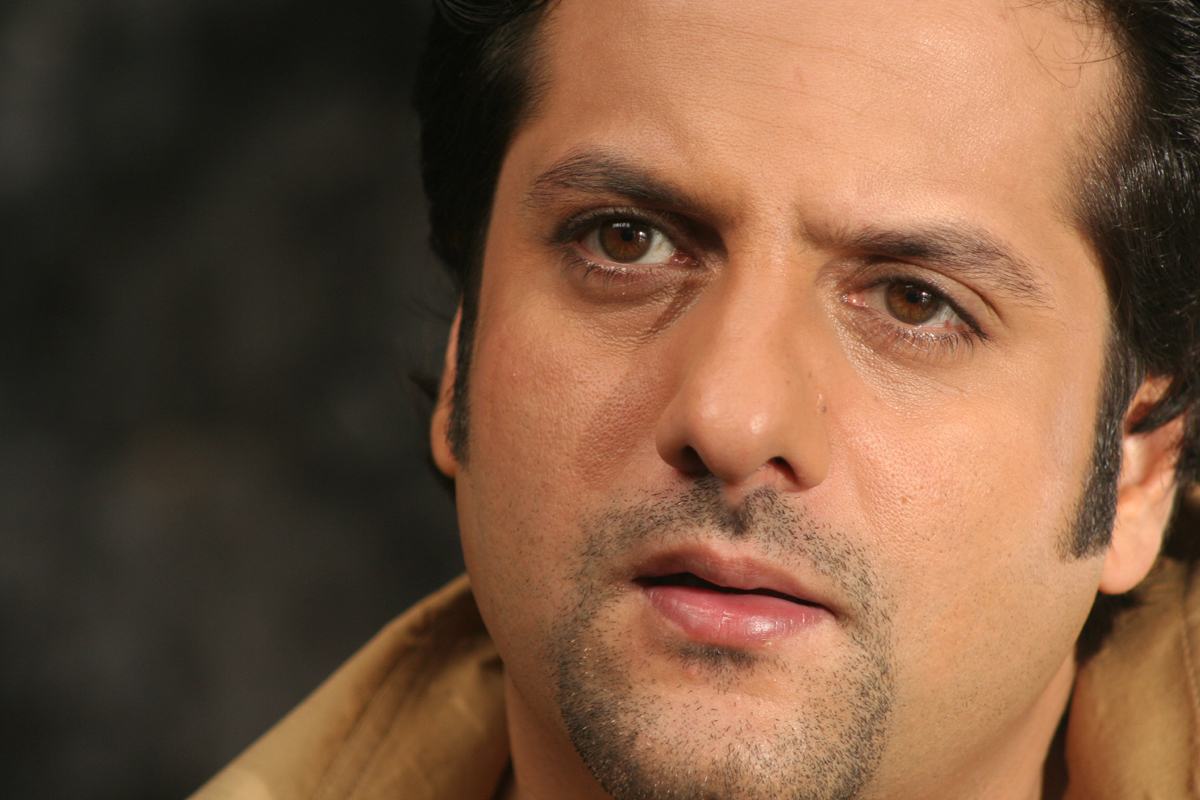 It was back in 2011 that Fardeen Khan was arrested for trying to purchase cocaine. However, he never succeeded in buying the stuff and got himself in trouble instead. However, he explained to the legal authorities that he was only trying to buy cocaine for his personal consumption. He never meant to start an illegal business or a racket. Ultimately, he was released just after five days in jail. Apart from that, he received immunity from being prosecuted. If you are unable to make out who he us, here is a small tip for you. He is the son of Feroz Khan, one of the greatest legends of Bollywood.
[ Read: Bollywood Khans And Their Controversies ]
7. John Abraham – Rash Driving in real life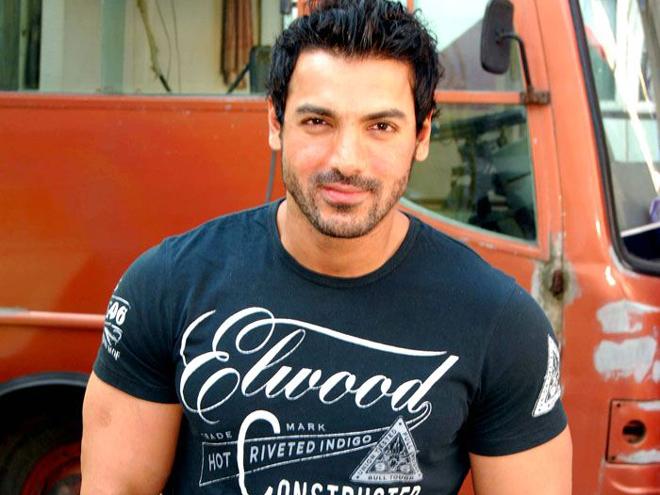 John Abraham managed to get imprisoned for 15 days. In 2006, he was charged with rash driving and injuring two people. He was driving his Hayabusa when he crashed it into a cycle carrying two people. Both of them were injured. A case was started against the Bollywood hunk. After a struggle for six years, he was imprisoned for just 15 days. However, he did something good at the time of the accident. He carried the victims to the hospital, which did him some favour later on.
8. Salman Khan – Another Double Case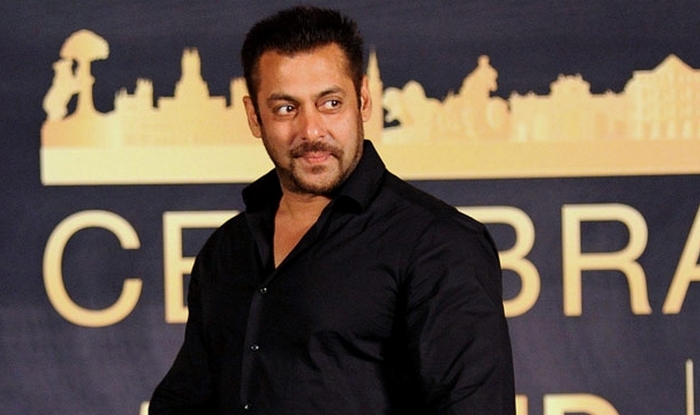 This Bollywood star, too, was arrested two times. The first time it happened, he was arrested on charges of poaching. He was arraigned for killing two black bucks, but later got out on bail. Later, he was arrested for drunken driving and killing a person sleeping on a pavement in Mumbai. It was night and he is believed to be driving the car. He ran over the sleeping people outside a bakery, one of whom was killed. He was arrested for the hit and run case. A sessions court sentenced him to five years of imprisonment. However, he is presently free and has obtained a bail.
[ Read: 5 Trends Salman Khan Started In Bollywood ]
9. Rajpal Yadav – Sad Man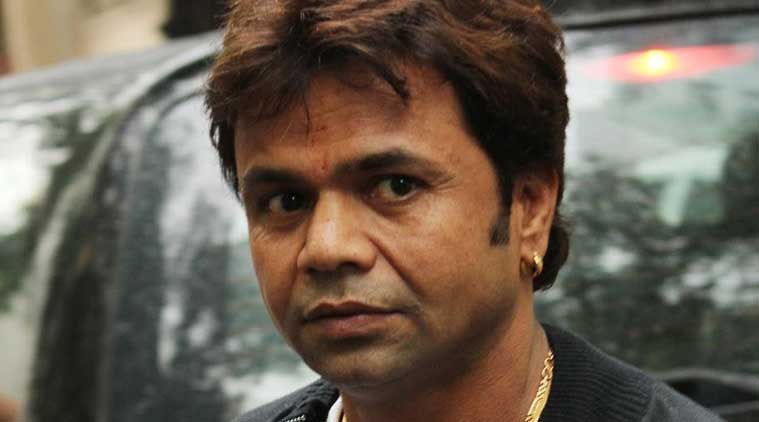 Well, this humorous character of Bollywood was arrested on the charges of misleading a court. Although the charges were not severe, he had to serve jail for ten days of his life. A businessman filed a case against him for misleading the court, while they were trying to recover Rs. 5 crores. The Delhi High court sent him to prison for ten days, and it sobered him down a lot.
10. Puru Raj Kumar – Hit and run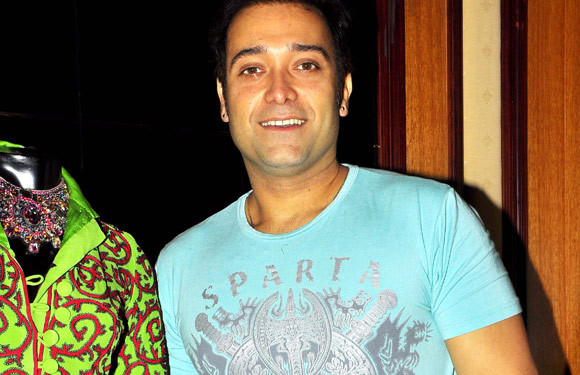 Well, you might be wondering who Puru Raj Kumar is. He made his debut in the film Bal Brahmachari opposite Karishma Kapoor. The son of Rajkumar, the late icon of Bollywood, he was arrested for a hit and run case too. This happened much before Salman Khan got into a mess. In 1993, he killed three people when he ran his car over eight people on the road. The incident took place in Bandra West and he had fled the scene of incident after running over the people. Later, he was arrested, but he was not imprisoned for long. He simply paid the families of the dead and got himself free. The sum was miserably low, and in total, he paid less than rupees one lakh, including all the families.
These are few of the cases that surface from the Bollywood world. Most of the time, the cases never make their way into the media world. These days, people might think that getting arrested is just another Bollywood trend. Well, it's not, and the stars get arrested for their misdeeds. Illegal possession of drugs, poaching or rash-driving cannot be forgiven simply because they are celebrities. People have the same position under the existing laws of the countries. Needless to say, the fans get the worst shocks when they see their idols arrested.
Comments
comments