Bollywood is a unique world in itself, where the stars and celebs live glamorous yet stress ridden life. Along with work and fame, the actors also get smitten by cupid sometimes and a number of them end up tying the knot. There is nothing unusual in actors and celebs getting married. But, some of them marry men or women having a significant age gap. Such marriages in Bollywood lead to the creation of several headlines, as it is natural.
Below listed are some such Bollywood stars who tied know with men or women much senior or junior to them:
1. Shahid Kapoor – The Charismatic actor who chose a traditional bride
Son of veteran actor Pankaj Kapoor, Shahid Kapoor made his acting debut in Bollywood in the romantic caper- in 2003. His dance skills were noted even before he sizzled on the silver screen. After tasting both success and failure in his subsequent films, Shahid was linked with Actor Kareena Kapoor for some time. However, that relation did not succeed and Shahid later tied knot with Mira Rajput. The lady who was not related to Showbiz became the focus of tabloid gossip. The lady is 13 years junior to Shahid but that did not stop him from tying the knot with her. They married in Gurgaon in 2015 and it was kept a private affair. A year later, the couple had their first child, a daughter who was named Misha. The hunky actor is still very popular with his fans and his marriage has not affected his stardom adversely.
2. Saif Ali Khan – The Nawab and his elite wife
Saif Ali Khan, son of veteran actor Sharmila Tagore and late Mansoor Ali Khan Pataudi, made headlines when he entered Bollywood. The wild brat image did not leave him for a long time. After a few years in Bollywood, he became serious about acting and underwent an image makeover. His first marriage was with actor Amrita Singh, who was his senior by some years. That marriage did not survive and Saif fell for actor Kareena Kapoor, another star kid with impressive filmy lineage. After a long courtship and wild media speculations about the relationship, the actors tied the knot in 2012 with Kareena, 11 years his junior. The actors are continuing with their respective careers in Bollywood post marriage. They had their first child, named Taimur Ali Khan Pataudi last year.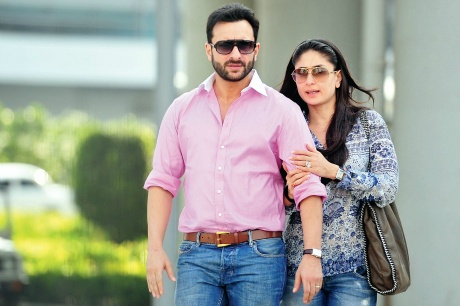 3. Sanjay Dutt – The actor haunted by Controversy forever
Sanjay Dutt, son of yesteryears actors Nargis and Sunil Dutt, had always been the center of controversy in his career. While a lot of his films have tasted widespread success, his acting career and personal life have always been mired in controversies. In early 1990s, when he was at an all time high in his career, the infamous Mumbai blast controversy became his Achilles' heel. His first wedding to actress Richa Sharma was cut short by the latter's demise in 1996. Later he got married to model Rhea Pillai but this marriage ended in 2005. His third marriage was with Manyata which took place in 2005. The former small time actor is 19 years junior to Dutt. But their marriage is going strong and they also had kids, twins who were born in 2010.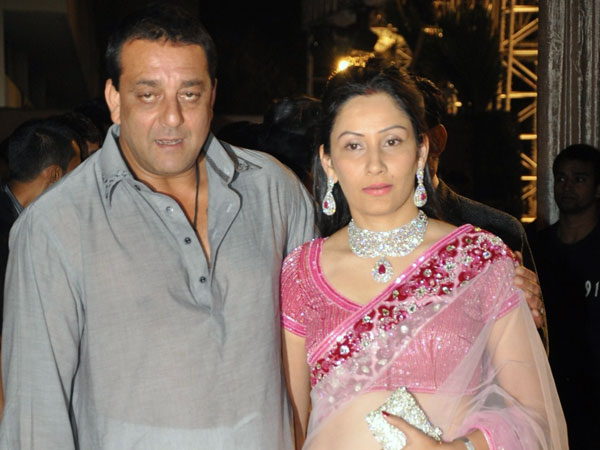 4. Kabir Bedi – The usual, yet charming actor
Actor Kabir Bedi was never in a race to reach the top throne in Bollywood. Yet he has achieved feats in his life a few Bollywood actors can dream of. From acting alongside Roger More infamous Bond flick Octopussy to working on US TV series and UK stage performances- his range is amazing. However, he had not been that lucky in marital life. He married four times in life. After his first marriage with Protima Bedi failed, he tied the knot with Susan Humphreys, a UK based fashion designer. After divorcing her, he married for the third time and the third spouse was anchor Nikki Bedi. After divorcing his third wife in 2005, Bedi was living in with Parveen Dusanj. He decided to marry her in 2016. The couple has an age difference of 29 years.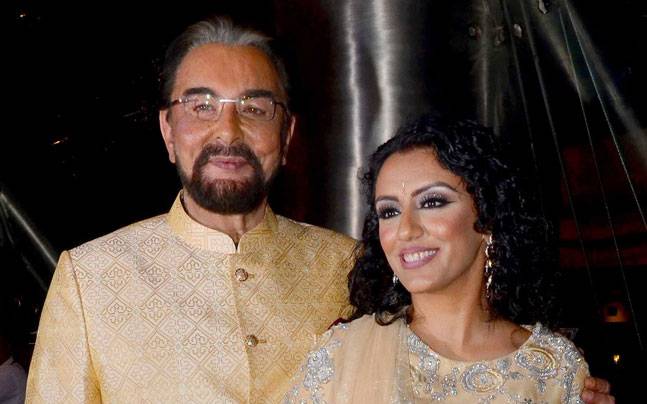 5. Rajesh Khanna – The First Superhero of Bollywood
Few Bollywood actors can achieve the amazing superstardom that Rajesh Khanna had experienced and his contemporaries who are still alive can vouch for that! He had back to back hits in the 1960s and early 1970s and women were crazy about him- all over the country. At 31, when the career was at peak, he broke millions of hearts by tying knot with Dimple Kapadia, who was only 16 years old at that time. The lady gave up acting after marriage despite her debut Bobby becomes a stupendous hit. The marriage ended in 1982 and they separated. Despite the string of affairs, he had afterwards, Khanna actually did not file for divorce from his wife.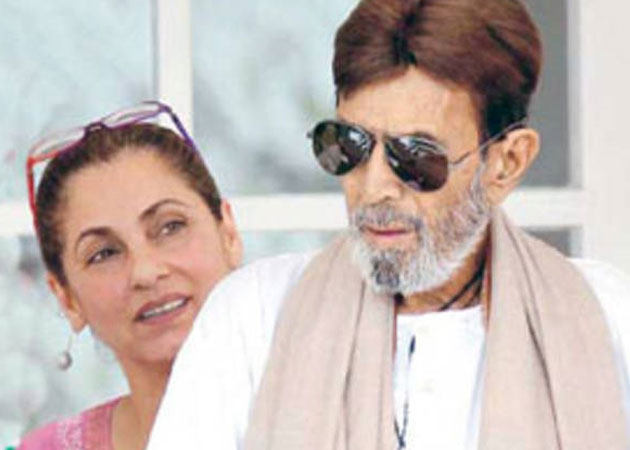 6. Dharmendra – The action hero who took home the dream girl
Dharmendra deemed as one of the prominent action stars Bollywood ever produced, made headlines for things other than films too. The actor who was married with kids, fell for the stunning actor Hema Malini. Both of them were at the peak of their career when cupid struck them. They faced all hurdles, including family oppositions and tied the knot, the 13 year age gap notwithstanding. The marriage proved to be successful and they had two daughters later. They also tasted success in their respective career post marriage.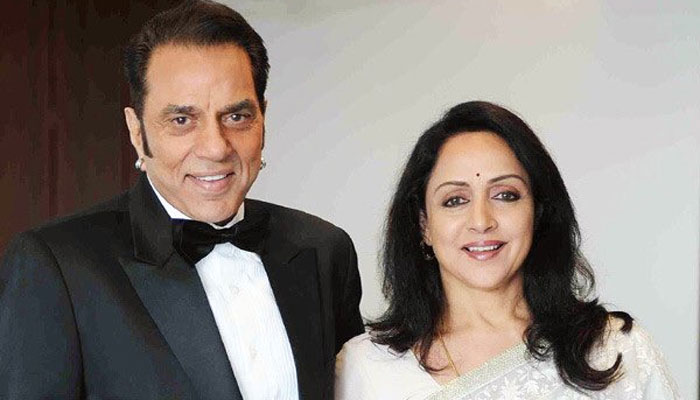 [ Read: Top 10 Actresses Who Married For Money ]
7. Dilip Kumar – The Tragedy King met his match
Dilip Kumar, rated as one of the most talented and serious actors of Bollywood, has always remained in the headlines. His stints in movies like 'Mughal-e- Azam' and 'Devdas' is still remembered with fervor. After acting in a number of critically acclaimed and blockbuster movies, he fell for the stunning actor Saira Banu. Kumar was 45 then and Banu was a lady of 22. The huge difference did not deter them from tying the knot. Despite some ups and downs, the marriage has survived the test of time.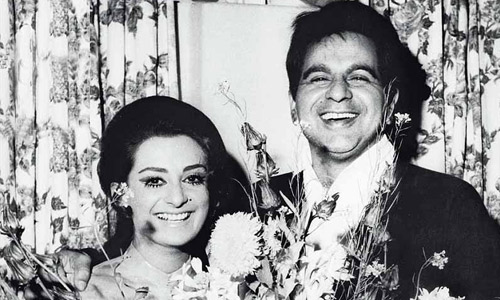 8. Aamir Khan – The Perfectionist actor found his queen
An actor like Aamir Khan does not require any introduction. The actor has proved his mettle in a number of acclaimed films that have also struck a chord with the mass, over the decades. Aamir's first marriage to Reena Dutta ended in 2002. He got involved with Kiran Rao when shooting for the blockbuster Lagaan in 2001. They tied the knot in 2005. The marriage is going strong with the couple having their first child, Azad Rao Khan in 2011.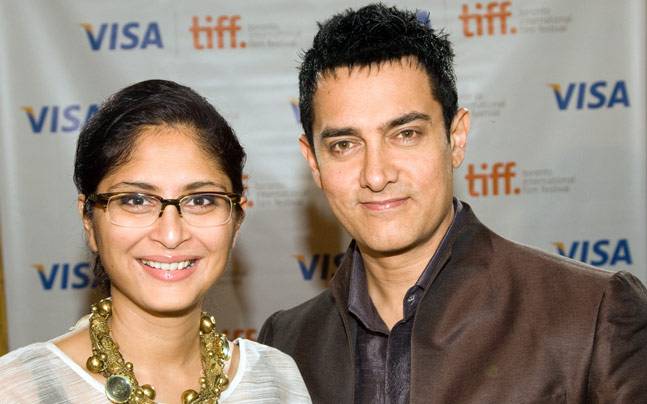 9. Sridevi – The reigning queen of Bollywood
Very few female actors can enjoy the stardom that Sridevi has. In her long career, the talented actor has tasted success both in Bollywood and south film industry. When she was at the peak of her career, Sridevi tied the knot with producer Boney Kapoor- who was 8 years his senior and already a married man. The couple has two daughters. Sridevi took a hiatus from films post marriage, but she made a successful comeback in 2012 with English Vinglish.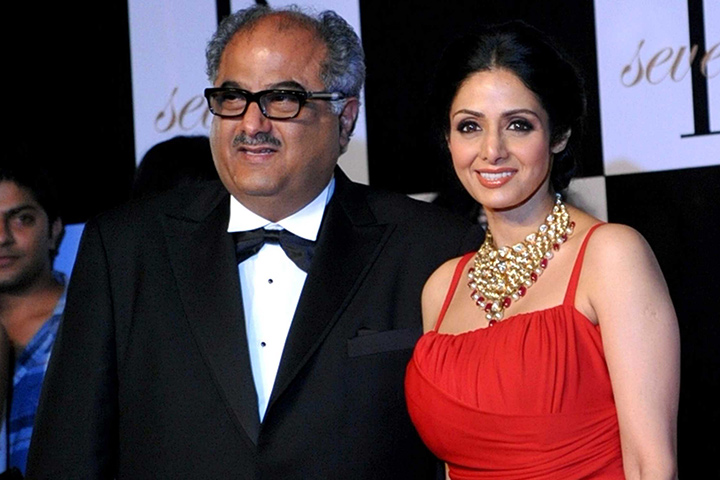 10. Farah Khan – the ace producer
Farah Khan is among the successful choreographers in Bollywood who also tasted success with film production. She married filmmaker Shirish Kunder who was eight years junior to her. But this marriage is going fine. The couple has triplets and they are enjoying blissful life.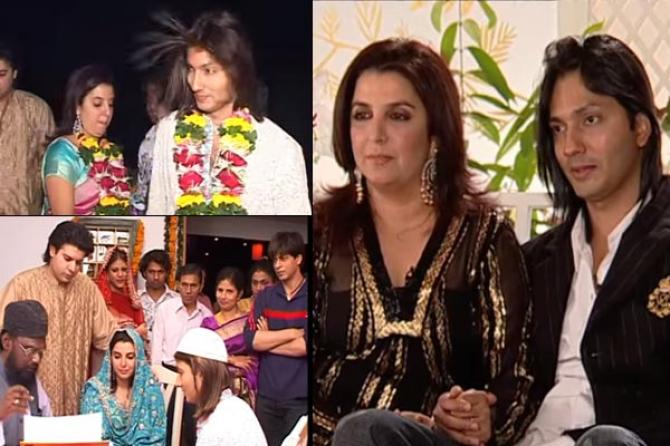 Comments
comments