The Bollywood industry seems to be turning into a family business. Though almost everyone strives to become actors, only some succeed. Bollywood is becoming a place where most stars, who are able to make it big, belong to families with a 'filmy' background. Since it is a hard task to land a film in Bollywood, belonging to such families helps. Here is a list of some of the famous Bollywood families that have gone on to make a strong name for themselves in the film industry.
1. The Kapoor Family – Exerting Dominance Since 1926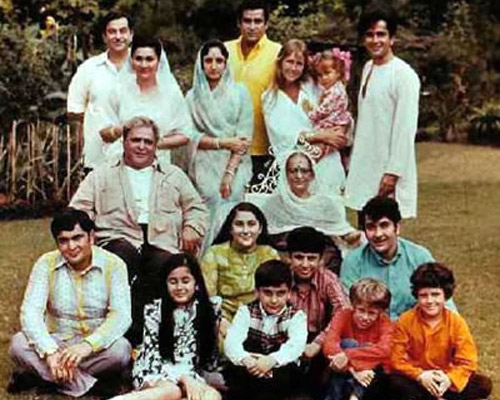 The Kapoor family has the pride of being the oldest family in the film industry. The legacy of this family was started by Prithviraj Kapoor, who came as a young man to fulfill his dream of being a part of the movie industry. Despite achieving success of his own, he was overtaken by his sons – the legendary Raj Kapoor, Shammi Kapoor and Shashi Kapoor who ruled Bollywood for almost three decades. Randhir Kapoor, Karisma Kapoor, Rishi Kapoor and Kareena Kapoor are the fourth generation of this clan and some of the present success stories that still seem to be hot property in Bollywood.
Comments
comments