So this year and specially the most awaited month September has arrived. Ganesha ji is all ready to enter our homes. Isn't that wow? Am really looking forward for it. Are you feeling the same? Yes, of course you must be. Well, Ganesha ji is many of us favourite. And these 10 days are all devoted to him. May the almighty bless us in every possible manner. Yes? Of course. But here are some temples to visit this Ganesha chaturthi. Wanna know what are they? Let's come and scroll.
1. Siddhi Vinayak Mandir, Mumbai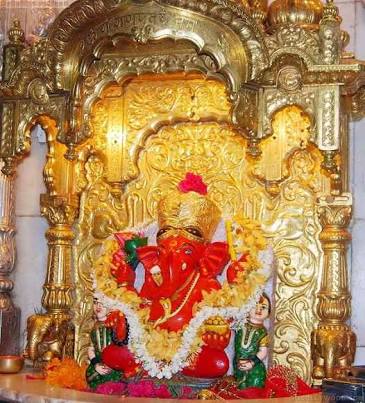 Mumbai Gaye aur Siddhi Vinayak Mandir nahi dekha to kya dekha? Yes, the famous Siddhi Vinayak Mandir based out of Mumbai is the best place to visit this Ganesha Chaturthi. So If you are living in Mumbai or an area near to that, then what are you waiting for? Let's just come and visit the temple to see the Devine.
2. Ganpatipule Temple, Ratnagiri, Maharashtra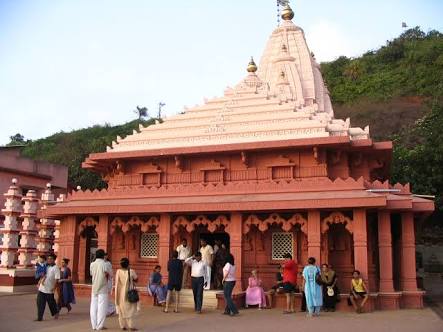 This temple is unique in his own way. Yes, there's a story behind that. The main centre of attraction of this temple is that the idol of Ganesha faces west instead of east. Usually whenever you see an idol of Ganesha or any god, they face to east always since its a good sign and the belief is that the Ganesha should be faced to east as the it's a sign of good. But the idol isn't placed by any human intentionally. There's a story. Once a cow stopped giving milk and started it only after reaching this place. Later, people saw the stone shaped the Ganesha came from the particular point from inside. Then they started worshiping the stone as treating him a god and later ward make a temple out there.
3. Karpaga Vinayagar Temple, Pillaiyarpatti, Tamil Nadu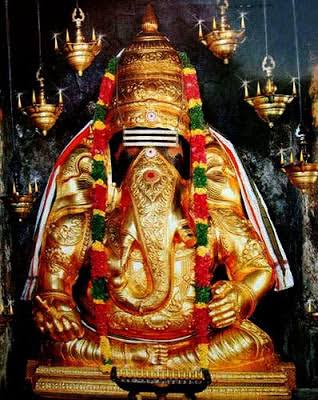 The main thing you should know about this temple is that the temple is 1600 years old. It is beautifully carved with stones. Yes, the whole idol of Ganesha is carved with stone. One of the most beautiful temple to visit this Ganesha chaturthi.
4. Manakula Vinayaka Temple, Pondicherry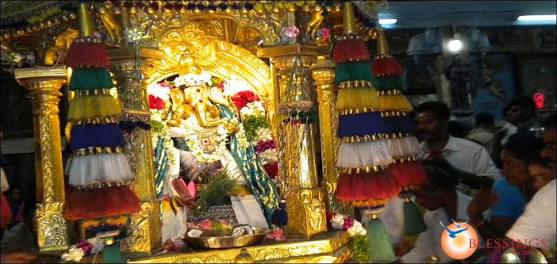 This temple was constructed during the French territory of pondicherry 1660 years back. The main reason for this temple to be in the news is that before many years, the idol of ganesha were taken into the sea by the local people many times, but daily he came back to the same place. Later people realized their mistake and made a temple of him.
5. Chintamani temple, Sehore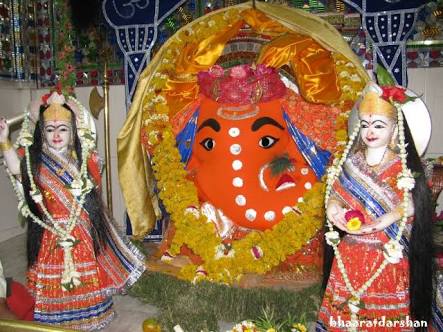 The temple is situated at sehore, some miles away from Bhopal. A place near to Bhopal has a majestic temple. And fortunately there's another story behind the temple. Once a king of ujjain use to worship the Ganesha ji in his fort. Once he saw a dream of god saying that he will come in a form of lotus flower and you have to pick the flower. The king started doing the same. He heard a voice that he only has one day to keep the flower with him. But when he was doing so, suddenly his wheel got stuck and just after the sunrise, the flower turned into an idol of Ganesha and he couldn't even lift the god even after trying so many times. Later, he made a temple at the same place with the same idol. And that's how the temples invented.
Liked it? Please share.
Comments
comments