In today's modern era, all we care about is films, songs and actors. Lol. Isn't that true? Indeed. Whenever a new movie comes, a dozen of thoughts, controversies and different perceptions are complimentary. Specially when your favourite star's film is coming.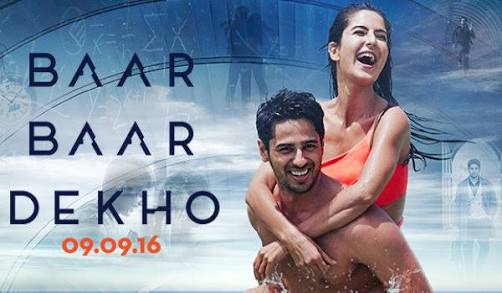 And am quite sure that many of you loves Katrina and Siddhartha Malhotra. Isn't it? So it is the high time to wake up and see their hot and sizzling chemistry which will burn the theatre. So here we present the quick review of your favourite star's most awaited film Bar Bar dekho. So here we go.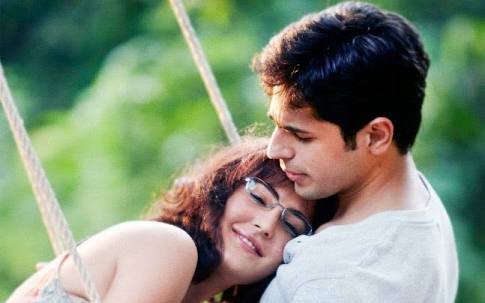 It's not a very normal typical story. So it is about Jai. A great mathematician. A role played by Siddhartha Malhotra who is obsessed about his dreams, career and all. For him, marriage isn't important now. What all matters is his dreams. According to him, happiness is  about getting a call from Cambridge. But before he moved on, he had to marry diya, a role played by Katrina Kaif who is full of life and is totally different from jai in the film. But as they grew together, they had to marry.  Childhood love you can say.
But since their thought process are way too different, they easily couldn't adjust with each other. They fight with each other, love, argue and in all you can say a film mix of emotions. The film will take you to past, present and future. Fantastic film for those who loves some drama in their lives. Moreover like a karan Johar's movie you could say. In future, they even get separated too because of their different thought process.
When Jai was career oriented, diya just don't want to be so careeroholic. For her, life is to enjoy. The couple face so many problems in their life and somehow managed to overcome it. So this is all the story is about.
But yes, other than story, the music, chemistry, songs and the stars will force you to see the film at least once. We can say that the stars did justice to Nitya who is the director of the film.
So what are you waiting for? If you really love your favourite stars and the music of the film, then just get the tickets with the cup of popcorn and some coke and go and watch the movie now. Before someone else grabs your seat. Happy watching.
Comments
comments