Age is just a number. As these Bollywood actresses are showing, it's just a matter of mind over matter, and if you don't mind it doesn't matter.
These bollywood actresses are aging with grace and look more ravishing with every passing birthday.
These actresses from the 90s and 2000s are an inspiration to all men & women to take care of their health and bodies and live fit well into the golden years.
Unveiling a list of the top 10 Bollywood actresses who are still hotties at 40. Starting with model and actress, Zuhi Chawla:
Juhi Chawla (Born in 1967)
Juhi is the dazzling dark haired beauty from superhit bollywood movies from the 90s like Darr, Ishq, Yes Boss and Gulab Gang. But while here movies are starting to be forgotten to more action packed big budget films, Juhi Chawla still retains her radiance.
A model from the very beginning she won the Miss India beauty contest in 1984. From then on the actress and producer has take on many roles, including starlet, mother, wife and co-owner of the cricket team Kolkata Knight Riders.
Tabu (Born 1971)
True stardom is reached when your call sign is a single phrase that automatically strikes image of a brown beauty known for enigmatic and intense roles in Bollywood cinema.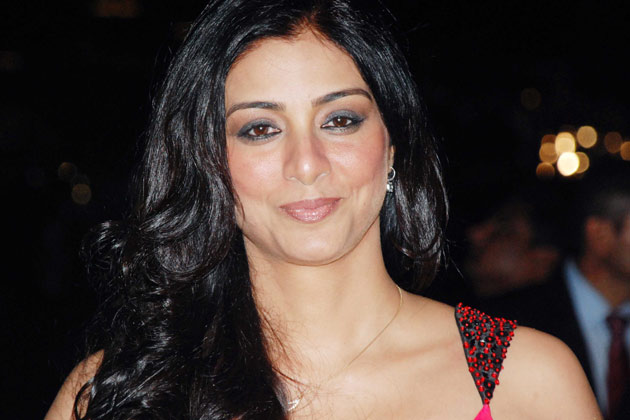 Tabu is over 40 years, single and still making box office hits as a serious and talented actress. Her films Cheeni Kum, Life of Pi, Namesake, Haider and Hera Pheri are milestone in Indian cinema.
Tabu dazzles in darker roles, where her innocent look and intelligent beauty is mixed with a slighty inkier side of seduction and fiery charm.
Urmila Matondkar (Born 1970)
Born on 4th of February, no one would predict Urmila's success as one of the most iconic actresses of Indian cinema.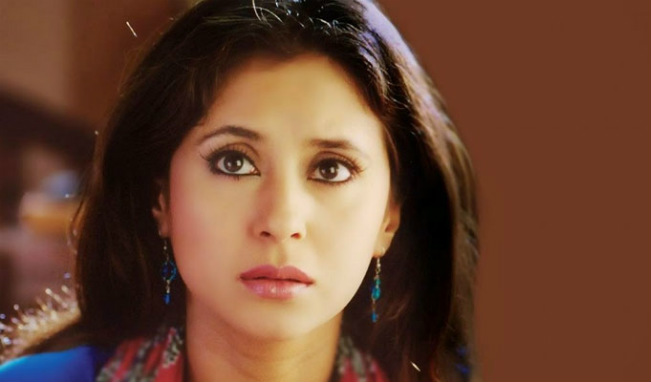 Urmila's biggest hits hail from the 90s are her super hit films that have almost cult like following like Rangeela, Bhoot and Satya.
Urmila Matondkar native language is Marathi and she did her schooling in Mumbai. In 2016 she married the model Mohsin Akhtar Mir, and she is very happy.
Malaika Arora (Born 1973)
Her name alone is enough to cause Indian fans to sweat in the summer heat while at the men's salon reading Bollywood tabloids. Malaika is best known for her role as a model, tv personality, VJ, dancer and Item girl.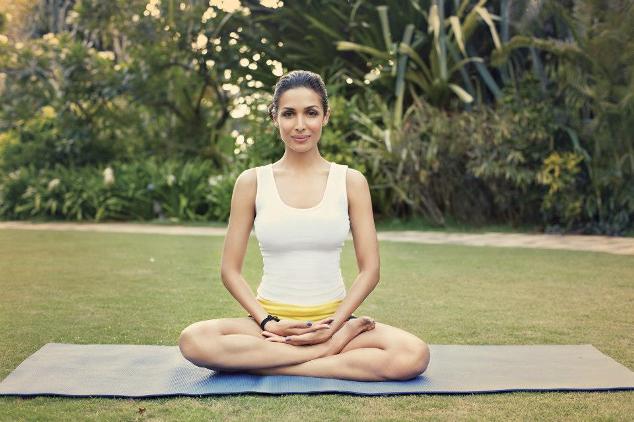 Malaika was born on August 23rd in 1973 and recently turned 40 putting her on our list of the most attractive Bollywood actresses above 40.
Malaika was first noticed when she was selected as a VJ for pop network Channel V, launched in India during the 90s.
[ Read: Top 10 Female Dancers of Bollywood ]
Karishma Kapoor (Born 1974)
One of India's most adorable faces in 90's films, Karishma the actress has starred in such superhit Hindi films as Raja Hindustani, Hum Saath Saath Hain, Dil to Pagal Hai and Jeet.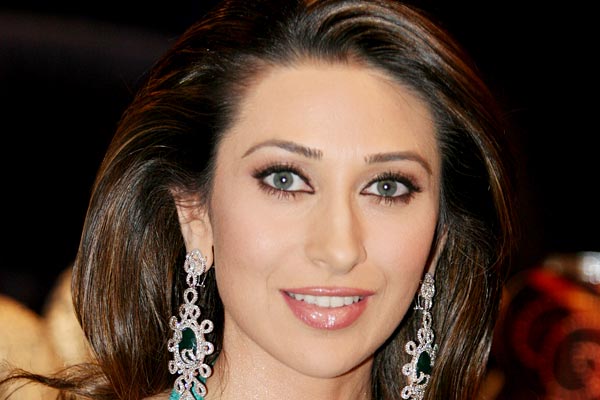 Karishma Kapoor was on the highest paid actresses during the 90s in the industry, and has shared screen time with Shah Rukh Khan, Govinda, Sunil Shetty, Amitabh Bachchan, Ajay Devgan and Deol.
Karishma is respected for her social work with organizations that offered relief during the 2004 earthquakes, Being Human Foundation and campaigns highlighting the plight of girls in India.
Raveena Tandon (Born 26th October, 1972)
Raveena Tandon is entirely appealing at any age, and is an actress who falls rather gracefully into the 40s club.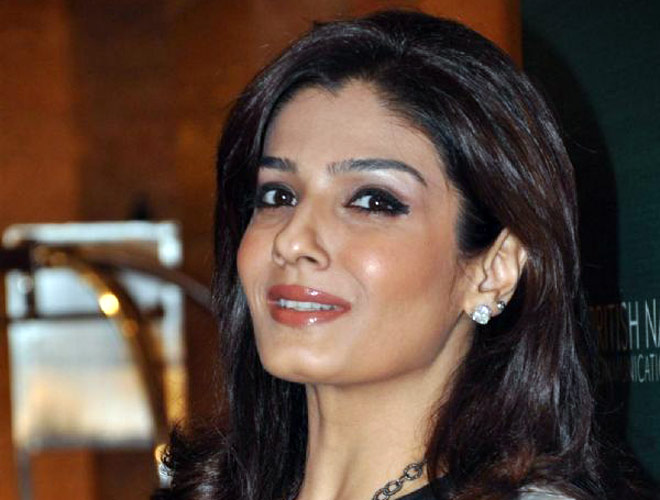 Her birthday is on Oct 26th, and the Scorpion by sun sign is a dangerous mix of energy and beauty as she has displayed with great skill in films like Andaz Apna Apna, Dulhe Raja, Dilwale, Pattar Ke Phool and Ghulam E Mustafa.
Raveena is also an inspiration for the feeling of motherhood. She is the proud mother of two girls she adopted as a single mother. She says it was one of the best decisions of her life!
 Aishwarya Rai (Born 1973)
I would have lost my mind if Aishwarya Rai did not make it to the list of hottest Indian actresses above 40 in the 21st Century.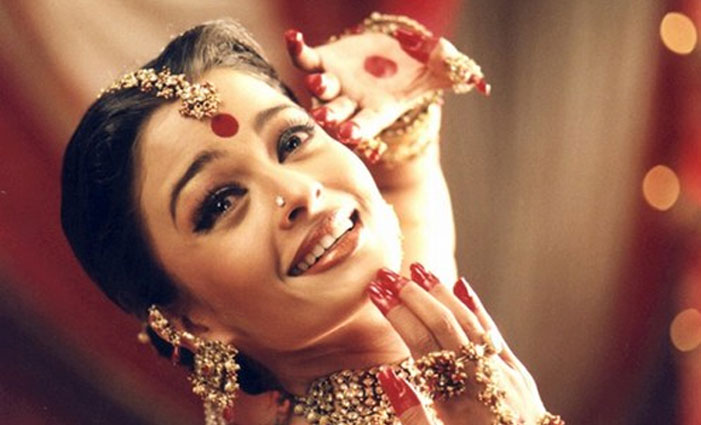 These are exciting time that we live in because Aishwarya is married to Abhishek Bachchan.Has had rolling success all throughout her career and she has starred in such films as Hum Dil de Chuke Sanam, Guru, Kuch Naa Kaho, Shakti and Political Rowdy.
Even at 40 Aishwarya is a heart stopping hotty at the Cannes and Oscars and her presence and recognition Internationally echoes an unassailable truth, women from Mangalore are drop dead gorgeous when style is on point.
Shilpa Shetty (Born 1975)
The newest name on the list of hottest actresses in their forties is Shilpa Shetty. You won't believe it until you see it on the birth certificate though! Because Shilpa Shetty is taking fitness and dieting to new heights.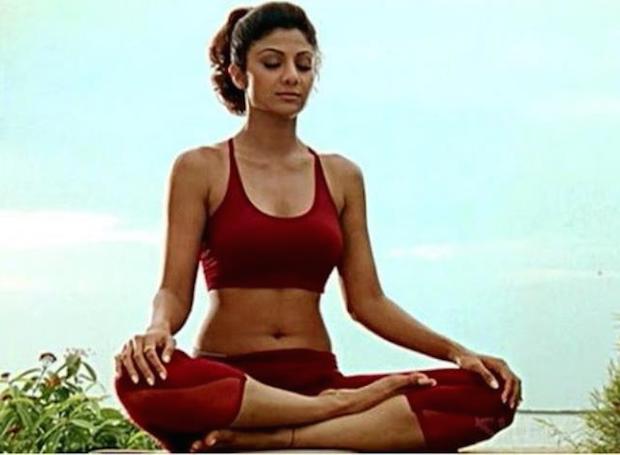 For her fans, Shilpa has her own fitness thing going on. If you want to participate just tweet with the hashtag #Shilpa Ka Mantra, and make it an informative one about fitness and dieting.
[ Read: 8 Bollywood Actresses Who Got Skin Lightening Treatment ]
Sushmita Sen (Born 1975)
Sushmita Sen is on the list of hottest bollywood actresses in their 40s. The excitement is also because she is Miss Universe Winner 1994 and has star power in some of these great films like Biwi No.1, Aankhen, Main hoon Na, and Aag.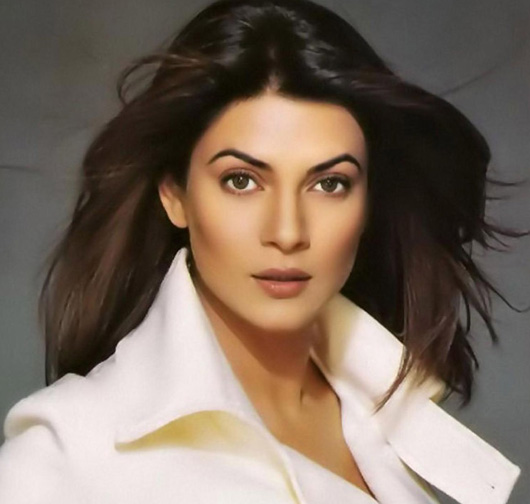 Sushmita Sen is a happy example of the spirit of motherhood, she is a single mother of two young girls Renee and Alisah.
[ Read: Female Bollywood Celebs who Smoke in Real Life ]
Manisha Koirala (Born 1970)
Manisha Koirala is known for her dazzling presence in Bollywood mega hits like Hindustani, Mann, Dil Se, Akhele Hum – Akhele Tu, Gupt and Jaani Dushman.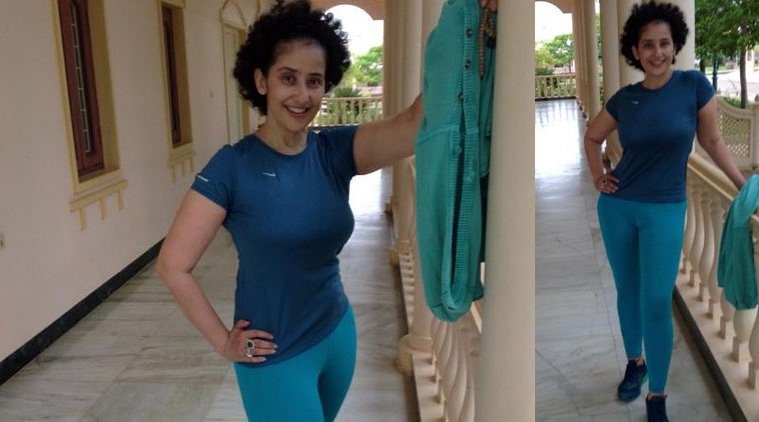 Manisha promotes many social causes through her stardom like fulfilling the esteemed role as UNFPA Goodwill Ambassador promoting the stop of violence against women, human trafficking and the promotion of human rights. Slowly and surely Manisha Koirala is becoming an inspiration for all of us.
Comments
comments