Today, malls have turned up to be a lot more than just shopping venues. With the outspread of western consumerism and its money making tentacles around the world, even countries with no grocery stores are now providing shopping facilities to an extent that they are unable to find enough vendors to fill them. As a matter of fact, most of the renowned shopping centers/malls are cited in Asia and its surrounding regions.
Malls, in the present day, are turning up as a modern version of the park. This is because people flock to the malls just to hang out and have fun. You can find just anything and everything you need in a mall. This is the reason that many companies have taken the time and money to use their huge areas of land being developed into modern shopping malls.
World's 10 Largest Shopping Malls
Here's a list of top 10 largest shopping malls cited around the world. The list goes from larger to smaller ones in the list of 1 to 10.
New South China Mall, Dongguan, China – 659,612 sq. meters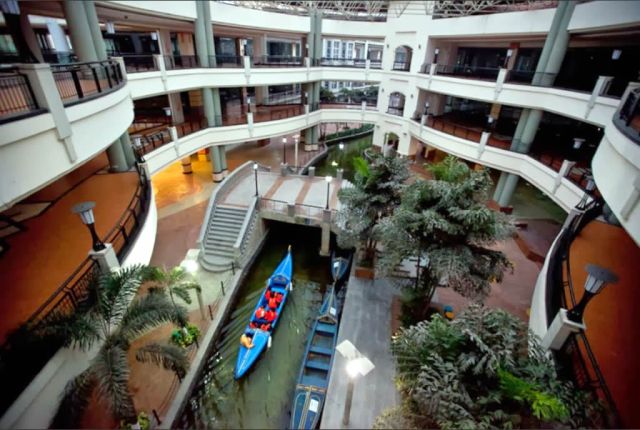 This mall is sited in the city of Dongguan in China. It features a space for 2,350 stores. This huge mall, scattered in an area of 659,612 square meters, is divided into seven zones, each of which are modeled after a specific area, namely California, Amsterdam, Caribbean, Paris, Egypt, Venice, and Rome. Surprisingly, it also has the replica of tourist spots from these places, including the St. Mark's Bell Tower of Venice and Arc de Triomphe of Paris. However, the well planned layout is not complimented by good business planning on the whole as it is largely inaccessible to the general public. Consequently, besides a few fast food chains at the entrance, the remaining mall stays vacant. As much as 99% of the leasable space in the mall are unoccupied.
[ Read: Top 10 Largest Shopping Malls In India To Enjoy Shopping ]
The Golden Resources Mall, Beijing, China – 557,419 meters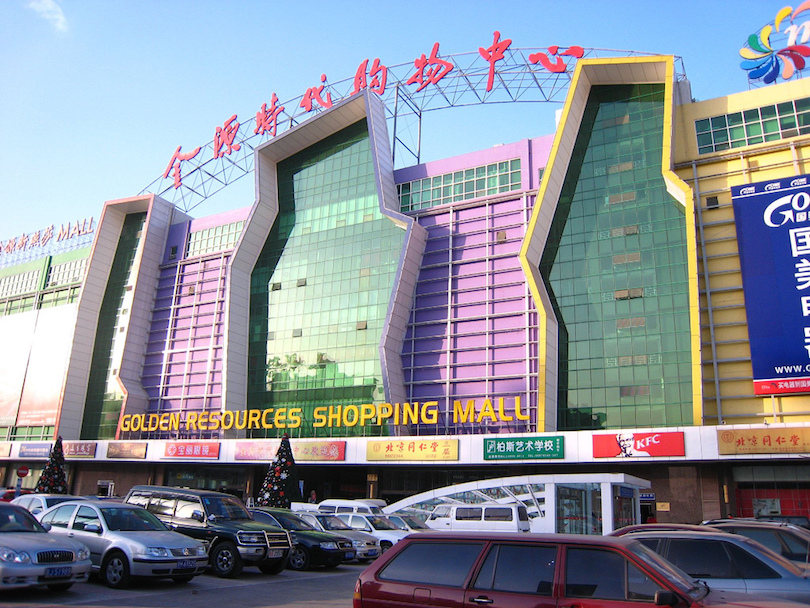 The Golden Resources Mall is also known as Jin Yuan and considered as the Great Mall of China. Although location is a bit problematic for this mall, the opening of a new train station will probably solve the issue. Spread over a vast area of 557,419 meters, this mall is located in the Fourth Ring Road in Beijing, outside the usual enclaves of foreigners. Even though most stores do not accept foreign credit cards, prestigious brands like Chanel and Ralph Lauren along with fast food companies like Papa John's Pizza have branches in this mall.
SM City North EDSA, Quezon City, Philippines – 482,878 sq. meters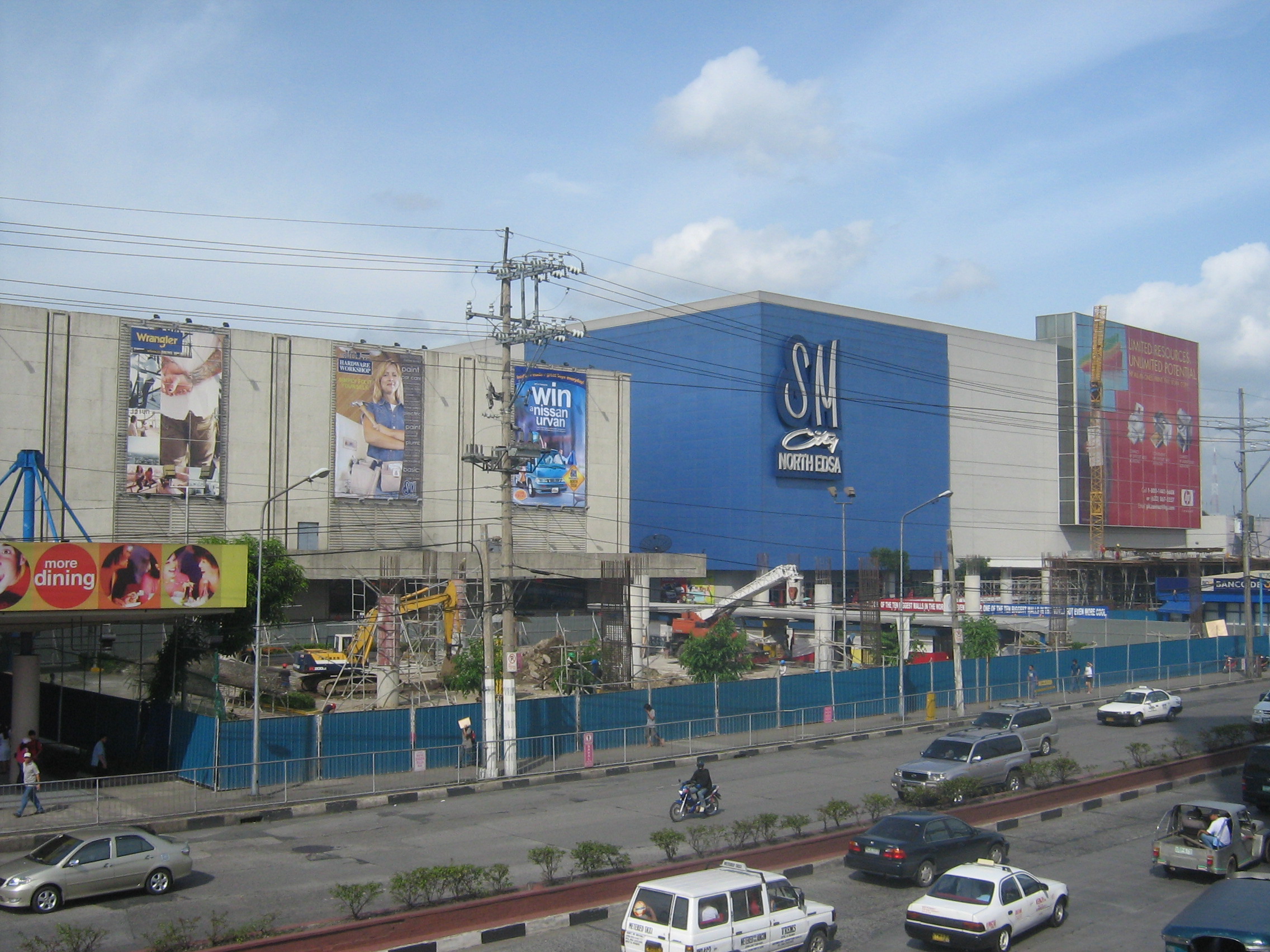 SM City North EDSA is the largest shopping mall in Southeast Asia. Established in 1985, this mall has undergone numerous expansions and redevelopment since then. It features over 400 dining establishments and 100 shops. Besides, it also includes a residential condominium area. The mall is divided into eight sections viz., Interior Zone, City Center, The Annex, The Warehouse Club, The Block, Sky Garden, Grass Residencies, and Northlink.
Isfahan City Center, Isfahan, Iran – 470,000 sq. meters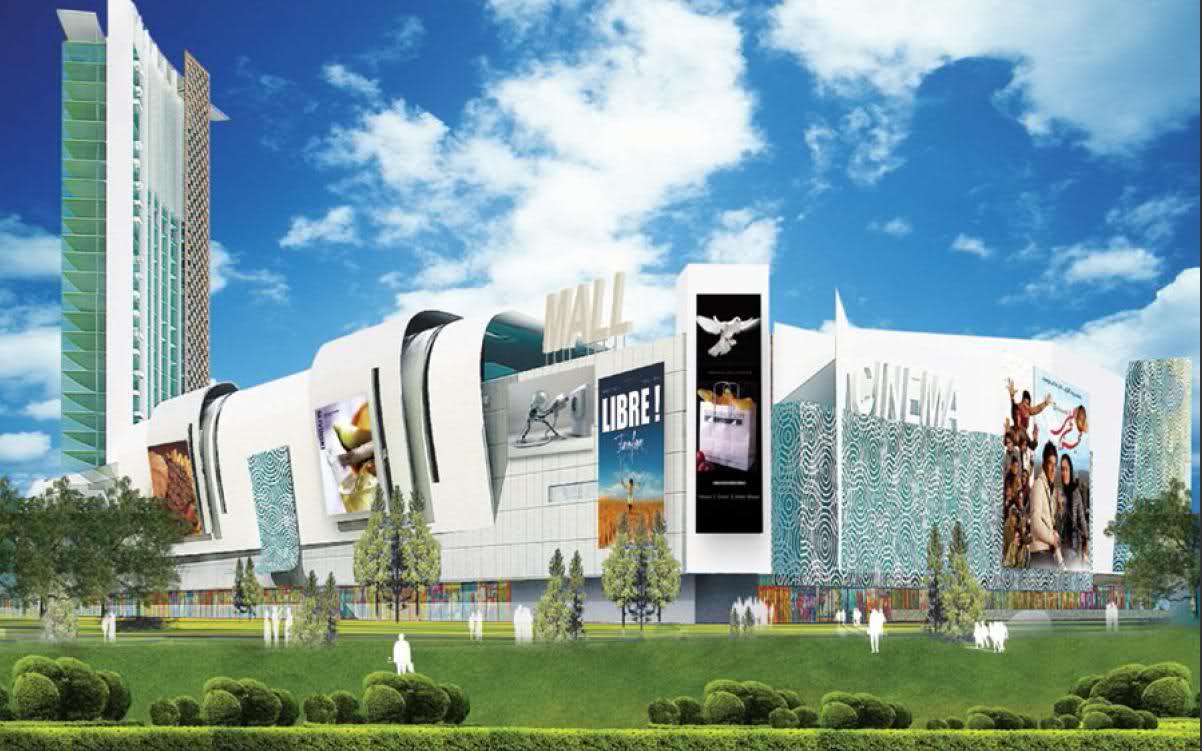 This is an ambitious project in Iran, built in four phases. Initiated in November 2012, it features over 750 stores. The mall features a supermarket, stalls, shops, airline offices, and restaurants. It also features a 7-star hotel, seven cinema halls, a trade center, a financial center, and an entertainment center. It is considered as the largest shopping mall in the Middle East and Iran.
Utama, Selangor, Malaysia – 45,000 sq. meters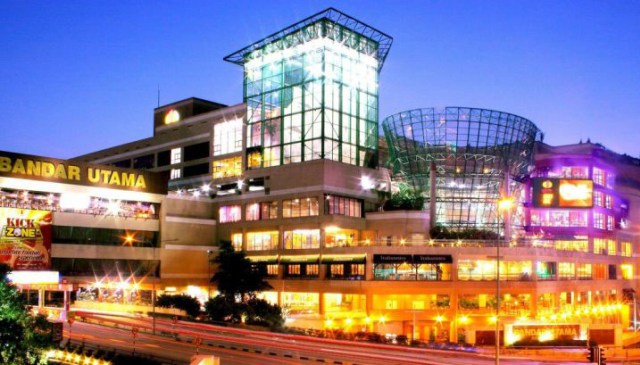 This shopping mall was initiated in 1995, with a newer wing being inaugurated in 2003. The two wings jointly feature over 700 stores. In addition, there are also four department stores – AEON, Parkson, Isetan, and Tangs along with a couple of supermarkets namely Cold Storage and AEON. It also features two cinema providers, namely TGV and GSC.
Persian Gulf Complex, Shiraz, Iran – 450,000 sq. meters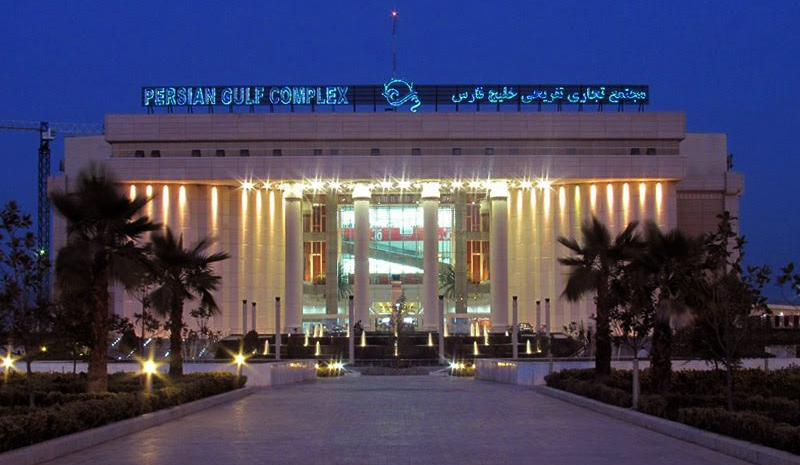 Also popularly known as the Fars Shopping Complex, this is the largest mall in the world in terms of number of shops and services being 2500. Established in 2011, it has the Carrefour Hypermarket serving as its anchor store. The mall as a plan to eventually have swimming pools, a hotel, convention center, tennis court, amusement parks, billiard hall, bowling alley, and six cinema theaters. It is located in the cultural capital of Iran, Shiraz.
Central World, Bangkok, Thailand – 429,500 sq. meters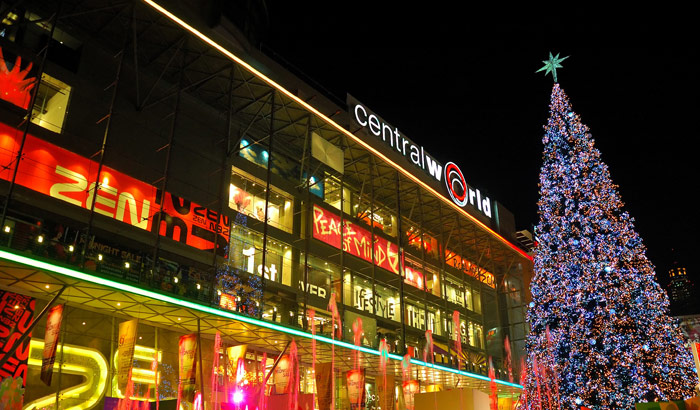 Established in 1990, the Central World features 495 shops and services. It also has a 5-star hotel, office tower, convention center, and parking structure. It was initially the Word Trade Center before being renamed to Central World Plaza in 2002 and to Central World in 2005.
Mid Valley Megamall, Kuala Lumpur, Malaysia – 420,000 sq. meters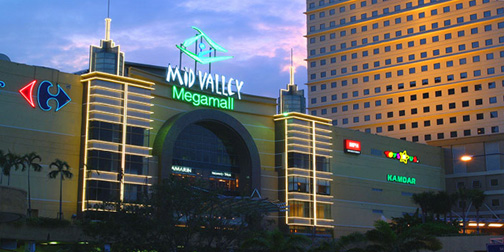 Established in late 90's, the Mid Valley Megamall features 430 stores and services. Besides being a shopping mall, it also features a convention center, a 646-room business hotel named the Cititel Midvalley, Boulevard Hotel and an 11-story exclusive office tower.
Cevahir Mall, Istanbul, Turkey – 420,000 sq. meters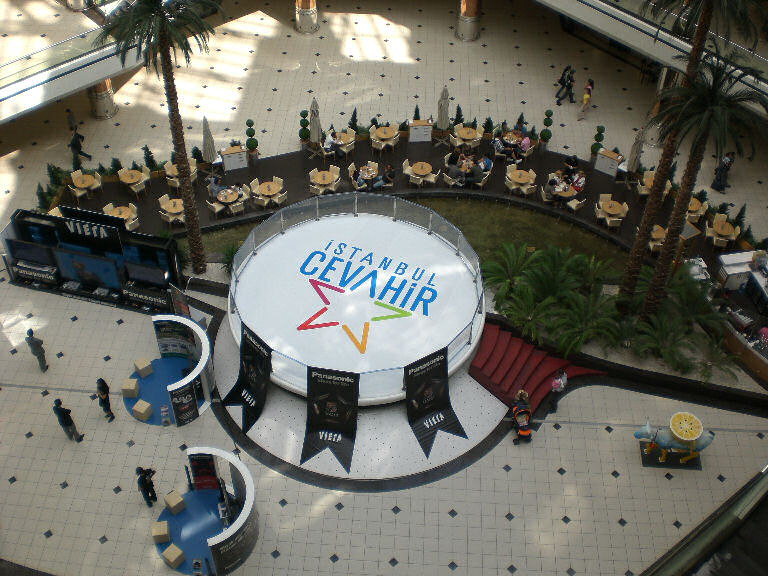 The complete name is Istanbul Shopping and Entertainment Centre. It is also known as Sisli Kultur ve Ticaret Merkezi. Spread over an area of 420,000 square meters, this mall was opened on 15th October, 2005. It is considered as the largest shopping mall in the European continent. This mall is located in the Sisli district of instanbul and has 343 shops, 12 movie houses, 48 restaurants, a bowling hall, a show stage, and a roller coaster ride as well. With six floors existing for retail shops, the majority of international brands and fast food chains have established a branch in the mall.
Sunway Pyramid, Subang Jaya, Malaysia – 396,000 sq. meters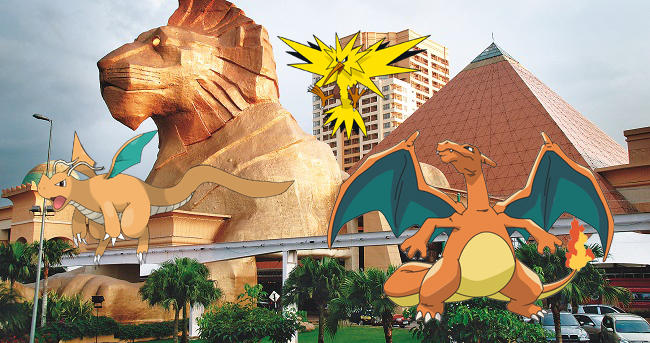 This is a not-to-be missed place if you are in the Bandar Sunway area in Subang Jaya. Spread over an area of 396,000 sq. meters, this amazing place has a pyramid design featuring a giant lion standing guard at the entrance. This mall was initiated in 1997 with some redevelopment followed in 2007. The mall has over 800 shops and services available for the customers. The whole building features an Egyptian-inspired design, with Pharaoh statues and pseudo hieroglyphics.
Comments
comments