From a chai wala to the prime minister, Narendra Modi has done a commendable job. He is now the inspiration of all those people who thinks that only rich people gets success. Not only in our country, but in many other countries too, he is an inspiration. Believe me! It's not a lie.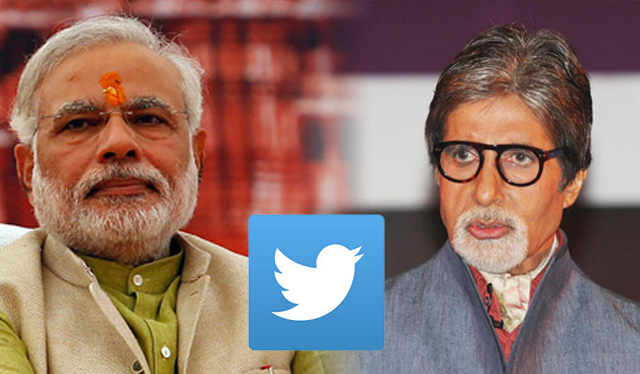 No matter for what but he is in the headlines always. Sometime for his work, policies, hard work, foreign tours or for his tweets. He rules the entire social media.
I think for the very first time, any politician or I should say any prime minister is so much active on social media. Isn't it?
And this time is a history itself. Social media is always ruled by Bollywood stars. Whether it is Shahrukh khan, Salman khan, Amir khan or the big b Amitabh Bachchan.
But now for the very first time a person from politics is beating the stars and is ruling the social media. Yes you got it.
Our prime minister Mr Narendra Modi is now the person with highest follower on twitter.
Yes twitter,  the microblogging site which is always in news because of our star's tweets. He is now the person with highest followers on twitter. He has beaten Big B who had 22 million followers on twitter with 22.1 million followers on Thursday night.
On January 16, he surpassed the king khan who had 17,351,100 followers by getting 17,371,600 followers.
And now it's time to beat Big B. Strange isn't that? I mean for the first time a politician has become so powerful that our Bollywood stars aren't looking much powerful in front of him. All we can say is we don't know about our achhe din but surely modi ji's achhe Din has already started.
Comments
comments