Born to an Arjuna award winner P.V. Ramana and P. Vijaya on 5th july 1995, both former volleyball players, Pusarla Ventkata Sindhu or P.V. Sindhu also had her heart set on sports, but of a different kind. Being inspired by Pullela Gopichand, the All England Open Badminton Champion of 2001, she found her calling in this sport and learnt the basics of Badminton under the guidance of Mehboob Ali in Secunderabad at the age of eight. She would practice at the Indian Railway Institute of Signal Engineering and Telecommunications in Secunderabad and later on, joined Pullela Gopichand's badminton academy. It is said that she reaches her coaching camps on time daily after travelling 56kms from home, and this shows her desire to be a good badminton player which required hard work and commitment.
After joining Pullela Gopichand's badminton academy, she has won several awards including the Padma Shri, the fourth highest civilian award in India in 2015. Her mentor Pullela Gopichand is all praises for her and says that her never-say-die attitude has helped her to get where she has today. This spirited 21 year old has won several titles and tournaments at home and away. In the under-10 years category, she bagged the 5th Servo All India ranking championship in the doubles category and the singles title at the All India ranking of Ambuja Cement. In the under-13 years category, she has won several Sub-juniors singles titles like the Puducherry doubles title at the Krishna Khaitan All India Tournament, IOC All India Ranking, the Sub-Junior Nationals and the All India Ranking in Pune. Sindhu has also won the under-14 team gold medal at the 51st National School Games in India.
Away from home, Sindhu was a bronze medallist at the 2009 Sub-Junior Asian Badminton Championships held in Sri Lanka. In 2010 she won the silver medal in the singles category at the Iran Fajr International Badminton Challenge and reached the quarterfinals of the 2010 Junior World Badminton Championships that was held in Mexico. She was also a member of the national badminton team at the 2010 Uber cup. In January this year she has won the Malaysia Masters Grand Prix Gold women's title after defeating Scotland's Kirsty Gilmour in the finals. Although she may not be as glamorous as her contemporaries, yet her talent and hard work today is paying off. In this Olympics at Rio she has managed to show her grit and talent by reaching the finals of the event.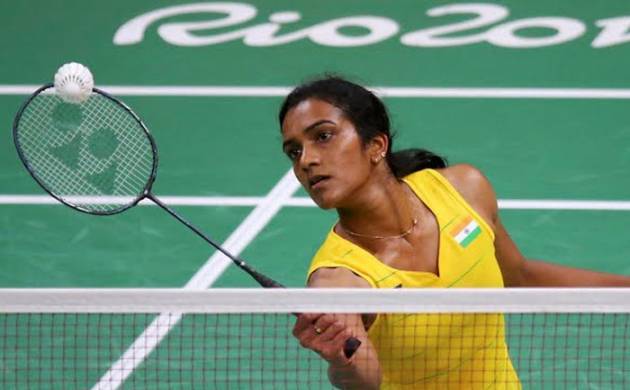 In her quarterfinal match, Sindhu beat the World No.2 ranking player Wang Yihan by 22-20, 21-19 to reach the semi final. As expectations of her country mounted she grew stronger and managed to defeat Nozomi Okuhara of Japan by 21-19, 21-10 in the semi-final on August 18, thus making her way into the final of the Rio Olympics for the badminton singles title. She will now face Carolina Marin of Spain in the final on 19th august 20016. The whole of India is watching with bated breath for her to create history. But, as we know a game is a game and to play it in the true spirit is what matters more than winning or losing. P.V. Sindhu has made our nation proud reaching this far and we are proud of her steel nerves and achievements.
Comments
comments