Abhishek Bachhan is the biggest star kid we have. Yes, the son of Mr Amitabh Bachhan, Abhishek is going to do a movie with Indian Jackson Prabhu Deva.
From a choreographer to a director, Prabhu Deva rocks in every field. He has directed the movie Wanted with Salman Khan and it was a superhit. And now, Prabhu Deva is going to make a movie again but with our junior bachhan Abhishek.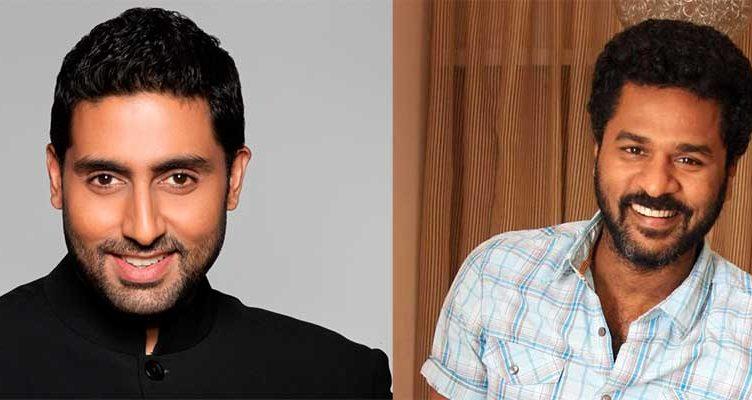 From a long time, Abhishek hasn't done any solo movie. Recently, He has done Houseful 3 with Akshay Kumar, Ritiesh Deshmukh, Jacqueline Fernandez, Lisa Hayden and Nargis fakhri. The movie was directed by Sajid- Farhad and was a hit in the box office. But since it was multi starring movie, nobody gave much credit to Abhishek.
Abhishek did happy new year too last year starring Shahrukh Khan, Boman Irani, Deepika Padukone, Sonu Sood and etc. The film was a hit again but Abhishek didn't had a big role in a film. Abhishek Bachhan wasn't a very big or successful star but yes he did many hit movies with many big actresses  and actors like Dhoom with Aamir Khan, Guru with Aishwarya Rai, Refugee with Kareena Kapoor, Kabhi Alvida Na Kehna with Rani. Mukharjee, Bunty and Babli, Bol Bachhan, Dostana with Priyanka Chopra and many more.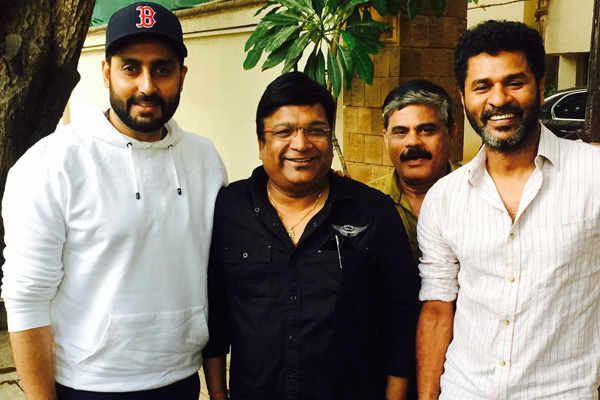 The actor proved himself many times but unfortunately he couldn't made a special place like his father did in the industry.
But seems like now, Abhishek Bachhan is going to do a solo movie with Prabhu deva. The movie will be directed by Prabhu Deva and Abhishek will be the Co producer of the movie.  The name of the film would be Lefty and it will be comedy movie again. The shooting of the film is going to get start soon and everything is finalized.
While Abhishek is busy in his shooting, his wife Aish is looking for few more projects. She made her comeback from the movie Jazba starring Irfan Khan. And now, she is going to complete the shooting of the film Ye Dil hai mushkil of Karan Johar banner. This movie is multi starrer. But after this, Aish doesn't have any other movie and is totally waiting for some good new projects. Recently, she has done Jazba and Sarabjeet but both of the movie didn't do well in the box office.
Now let's wait to see Abhishek again in in next film directed by Prabhu deva. Hope to see Junior bachhan again very soon.
Comments
comments