August month is so awaiting whole year. Specially for girls. Yes for those who wants to get good gifts from their brothers and also for those who wanted to tie a rakhi to their brother's hand. True? But for both the cases, raksha bandhan is amazingly beautiful festival. The bond of siblings is amazing. They knows every secret of us but never reveals. They are the one who is actually in love with you, jealous with you and sometimes hates you. But in the end, truly cares for you. Indeed. It is.
But would you like to know how our Bollywood celebs celebrated the festival? How did they dress up? What is going on in their lives? Would you? Please let's have a look.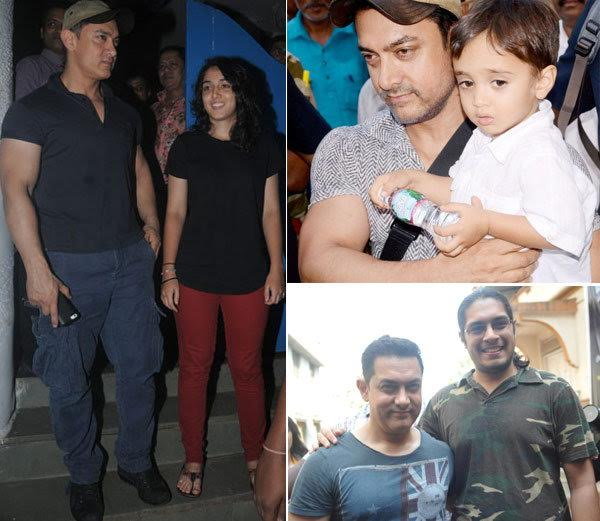 Aamir Khan: A very happy Raksha Bandhan to everyone. Love.
Shahid Kapoor: Happy raksha bandhan to all. Show the ladies some respect boys. They sure are the stronger ones.
Sushant Singh Rajput: I love you my sisters and I miss you guys a lot … You are everything that's good in me.. Muaaaaahh ##HappyRakshaBandhan to everyone:)
Emraan Hashmi: Wishing everyone a Happy Raksha Bandhan. But no rakhis for me please!
Bipasha Basu: #HappyRakshaBandhan to all the amazing brothers and sisters in the world.And to my brothers too @RockyStarWorld and @sohamssss. Love u.
Neha Dhupia: #HappyRakshaBandhan to all u beautiful brothers and sisters out there … I could nt have asked for more… #bestbigbrother @hardydhupia
Big brother can read your mind,hear your heart and love you just the way u are ?? #rakshabandhan??
️
️ #handpaintedrakhi #lovehimsomuch #blessedmoments2016
Farhan Akhtar: Sibling bond time… together Rakhsha Bandhan… Farah Khan Sajid Khan and Zoya.

Abhishek Bachchan: And I got you right back Shwetdi. Love you. Happy Rakhi.
Shraddha Kapoor: Happy Rakhi Siddhanth Kapoor.
Sooraj Pancholi: Meet my strongest support!… Happy Rakhi to all the brothers and sisters out there! Happy Rakhsha Bandhan.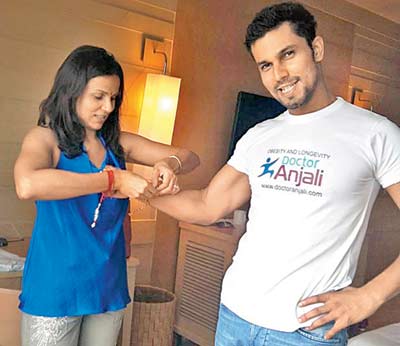 Randeep Hooda: A very Happy Raksha Bandhan to both my sisters Anjali hooda and Dalbir ji. Don't worry I'm there.
Neil Nitin Mukesh: Happy Rakhi my darling sister Shanoo Sharma. Love you loads.
Tiger Shroff: The source of my superpower… my sister wind beneath my cape Happy Raksha Bandhan.
Shamita Shetty: Happy Rakhi brother… Love you big hug!! Rajivadatia.
Here's what our stars says and conveyed the message to their fans and siblings. Irs good to see the great bond like this. Quite appreciated. Liked it? Please do share.
Comments
comments