Now the best way to earn for any actor or person of this industry is to judge the reality show of televisions. Every star is trying to do so. Whether it is any director or an actor. Stars like Shahrukh khan( kaun banega crorepati), Amitabh bachhan, (Kbc), Salman Khan( big boss, Dus ka dum), Ravina tondon( Sahib biwi aur Gulam), Karan johar, Madhuri Dixit, Malaika Arora Khan, Farah Khan, Shilpa Shetty has done a TV show and has gained much popularity.
Every year, more and more stars are being a part of this. It's like a tradition now. Even a star like Amir Khan who is rarely seen in any place( not even in award shows) has done a show named Satya Mev Jayate. And the best part is, people are liking them. Even cricketers like Navjot Singh Siddhu, Shoeb Akhtar and Harbhajan Singh are interested in being a part of this.  But here is one star who doesn't like it. And that's none other than Shahid Kapoor.
Yes, you heard it right. Shahid who already has judged a dance reality show Jhalak Dikhla Ja is now not interested in judging any reality show. And the reason he told is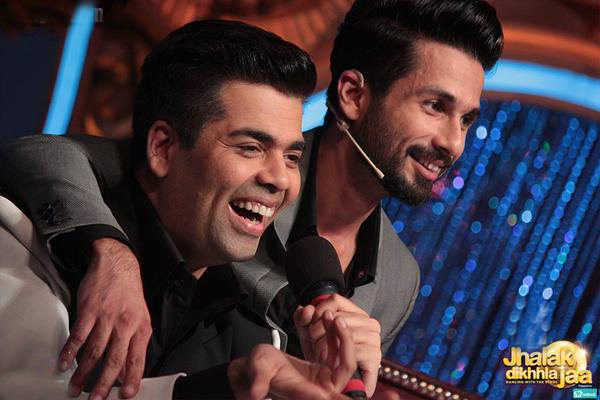 I have judged a show named Jhalak Dikhla Ja with Karan Johar last year but now I feel like I am not going to be a part of any other reality show anymore in future. I think I prefer dancing not judging. When the contestants came and dance, I feel like to go and join them whereas am supposed to judge. And maybe that's why I feel I shouldn't be a judge again.
This is what shahid said while being asked about his career. For your information, Shahid and his lovely lady Mira are expecting and is all excited to have a baby this year. Shahid comes from a very well reputed family but still tried and achieved success by his own. Shahid made his debut in Bollywood from the movie Ishq Wishq and surprisingly, inspite of being a non starrer movie, it was a hit. He gave many hit movies like Ishq Wishq, Jab we met, Shandar, Badmash Company, Udhta Punjab and many more and proved himself. Shahid nowadays is busy in his new upcoming movie Padmavati with Deepika Padukone and Ranveer Singh. The story is all about the queen of Chittodh and shahid is playing a role of her husband.
Shahid is a fabulous dancer and even knows as a Hrithik part two but even after all these, he decided not to be a part of any dance reality show then all power to you Shahid. good decision.
Comments
comments