So finally she has arrived! you must be thinking whom am talking about? We are talking about none other than a princess who has arrived at Shahid Kapoor's house. Yes, we already know that his wife Meera was pregnant and is expecting a baby this September. But since we cant predict about the birth of a baby, she is already here.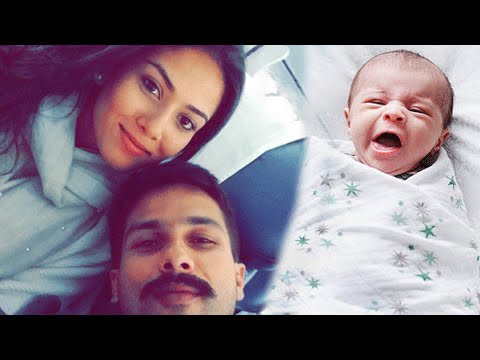 Meera Kapoor was facing a labor pain last night and see finally it happened. she gave a birth to a little baby girl. The couple seems to be really happy and now are the proud parents of a baby girl. Father Pankaj Kapoor and his wife Supriya Pathak came yesterday to see their daughter in law and now is really happy and blessed to have a grand daughter.
Well this news is not only special for kapoor family but whole Bollywood industry. his close friends Alia Bhatt, Karan Johar, Manish Malhotra and many more wished them with blessings and many more is yet to come.
Shahid got married last year on july 7 and is now a father. Seems like he was really eager to make a family in his 30s. However, Meera is just in the mid of her 20s now but is not only a wife but a mother. Amazing! isn't that?
But the question is, will Kareena Kapoor who is also expecting a baby this November will wish the couple? Lets wait and watch for her move and wishes for the lovely couple and their newly born baby.
Well on this really special occasion, Shahid tweeted this for his fans
She has arrived and words fall short to express our happiness.
Thank you for all your wishes.
We would like to congratulate the couple and of course the whole family for a new angel in their lives.
Comments
comments