In the last decade, Indians have been caught unaware by the realty TV addiction big time. The addiction is so strong that people from various niches including housewives, working professionals, teens and elderly lot skip their chores to watch spicy events in various reality TV shows. Big Boss, shown on Colors channel has emerged as the most popular reality TV series in India over the years. The participants, mostly including previous Bollywood actors, models, starlets and socialites. While the viewers stay hooked to the TV to watch the spicy developments, controversy and infighting of the participants- in some seasons the selection of winners seems unfair.
Below Listed Are 4 Winners Of Big Boss- Whose Win Raised Eyebrows And Both Viewers And Other Contestants Felt They Won By Lobbying And The Decision Was Unfair.
1. Gauhar Khan – The Tantrum Queen Who Did A Volte Face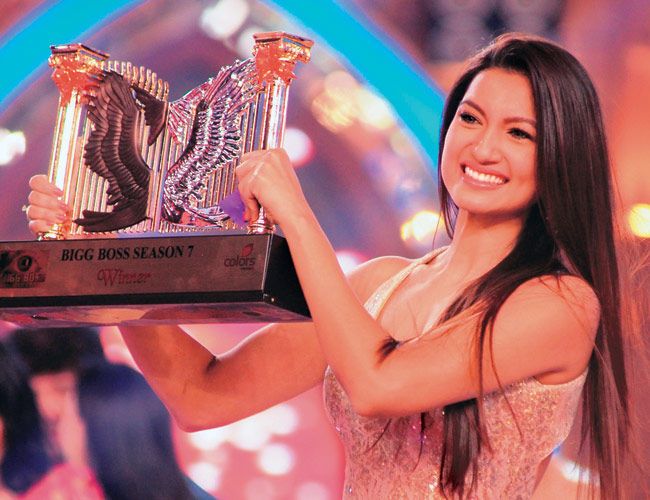 Gauhar Khan did have a successful stint in modeling, but her acting career in Bollywood never really took off. Though she bagged a Yash Raj Project opposite Ranbir Kapoor and performed in two raunchy item numbers in 'Ishaqzaade', another YRF production- these did not exactly make her a sensation. She took part in two reality shows before joining the 7th season of Big Boss in 2013. Little did anyone expect she will walk away with the winner's trophy at the end, including the starlet herself. A section of viewers strongly felt her win over Tanisha Mukherjee, the runner-up was unfair. Gauhar cried foul when her boyfriend Kushal was shown the door in the show. She even followed him and did a u turn the very next day. She also faced brickbats from other contestants, including Payal Rohtagi- another Bollywood fadeout. Yet, in the end of season 7, she bagged the trophy for the winner along with INR 50 lakhs.
Comments
comments