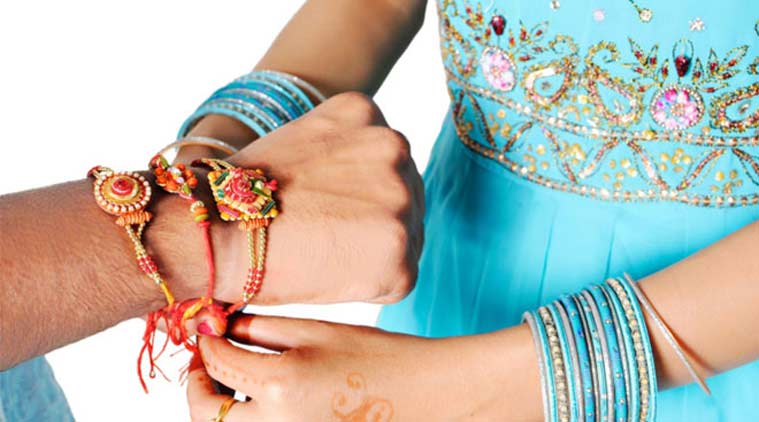 Today is Rakhi. Raksha bandhan. The day of celebrating the pure simple bubbly and adorable relation of brother- sister. But have you ever thought what does it mean? The term Rakshabandhan means to protect your sister. Protecting a sister is another thing but have you ever thought why a brother always protects her sister? Why not a sister this time? Just because we consider men to be the superior always? More powerful, more strong? No. The time has changed. Now even women are strong, powerful, determined and far ahead. Don't you think the same? Ever thought of doing so? If no, then see these inspiring films where you will see a role of a strong women who doesn't need a brother to protect her. So here we go
Mary Com

Mary com is a real life story based on a boxer named Mary com. She wanted to be a boxer but the male dominating society didn't allow her to so. But she didn't quit. She tried until she succeeded. Her husband became a back bone to her though. But she was enough alone.
Queen

A story of a small town girl who was about to get married to an NRI based guy but the person back out before 2 days of marriage. But as being a small town girl, who even couldn't speak English well didn't give up. She alone went to US. Made some friends, enjoyed her life. Did everything which she always wanted but couldn't. Learnt from her mistakes but never looked back. She completed her journey alone and never asked for anyone's support in her life.
English Vinglish

Again a woman proved that she is much more than you think. A lady, mother of two for whom her world is her husband, in laws and children. She devoted her 24 hour to her family by making food, managing household things, taking care of everyone's need and by doing everything her family wants. She did everything because she loves her family more than herself. But her family couldn't understand this and thought that it's her work as she is good for nothing. But then, she proved them wrong. She went away to US. Learnt English. Spoke well and enjoyed her life at its fullest. And proved everyone that a woman's like is much more than making the laddoos at home.
Kahaani

Kahani was a story of a woman who portrayed everyone that she was finding her missing husband and is expecting a baby soon. But in reality, she was looking forward for taking the revenge of her husband's death. She mislead everyone. But in the end, took her revenge by killing her husband's murderer. She completed her journey all alone. And maybe that's what the song says.Ekla chalo re.
Neerja

Neerja doesn't need a brother. You know why? Because she is a brother not to one, not to two but for the world. Yes, again a real life story based film. Neerja. Who saved many lives and gave her life just to save those thousand lives whom she even doesn't knows. There was just one relation between all. Humanity. And that's what mattered to her. She was just 22 running and was fearless and courageous.
These were the reel life woman who doesn't need a man to protect her. Liked it? Do share.
Comments
comments