Seems like the world has changed totally. Despite of saying the things directly or through a letter, stars nowadays take a help of micro blogging social networking site Twitter.
Everyone is so active on twitter whether they are common people, our Bollywood celebs, authors or even the Prime Minister.
They can't get over from it.
Everyday we hear lot of news regarding their tweets which turns up to a controversy every day. We have often seen our star's fight with their tweets and now we have one more controversial tweet for you.
It's none other than Shobha De. Yes the author Shobha De again tweeted and made herself in the headlines.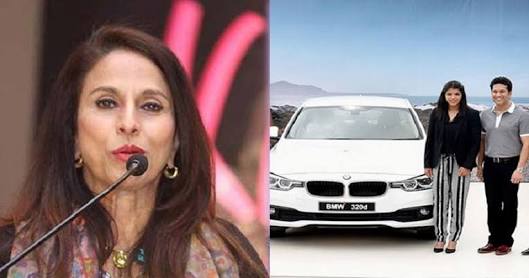 Before few weeks, she made a controversial statement about our Indian athletes who represented India in Rio Olympics. She said that they are just going to click some selfies out there and will return empty hands.
But our athletes proved her wrong and made our country proud on them. Not just one but many proved it. Deepa Karmakar was on the 4th place in all over the world. Sakshi Malik won the bronze in wrestling. And finally PV sindhu who won silver medal and made the country proud.
Her statement became the controversy of the month and many people protested against it. But later she realized and accepted her mistake.
Since Our stars specially the girls made the country proud so much our Indian stars, government and celebrities made some efforts and gave the rewards for their motivation and hardwork they done.
For eg, the state government gifted them some money, cars and etc. Salman Khan who doesn't need an introduction gave all the athletes who won a medal 1,00,000 and now Sachin Tendulkar who is often known as the god of the cricket who is the brand ambassador of BMW cars gave each one Sakshi Malik, gopichand the coach of Pv Sindhu, Deepa Karmakar and Pv Sindhu a BMW car.
Those cars were actually purchased by President of Hyderabad District Badminton Association, Chamundeshwarnath and Sachin Tendulkar just presented them.
But Shobha De tweeted
Here's a small, annoying but pertinent question: Did Sachin T pay for the BMWs he 'gave away ' to Rio athletes?
I am sure that Sachin's fan will not accept these kind of tweets against the star. But since it's a democratic country, we can't take a right of speech from anyone. Helpless. Isn't it ?
Please do share your views over the same.
Comments
comments