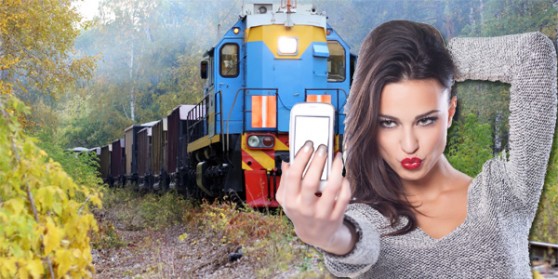 Do you have selfie craze? I am Sure you would have… Where did u take selfies usually? At home, restaurants, roads, or near railway tracks?
Having craze of selfie is not a crime, but putting your and your loved one's life in danger just because of selfies, is really a crime.  People usually does not even realise that their selfie obsession is getting dangerous day by day.
Many accidents took place due to this craze. Recent statistics are showing how many people Died by their own stupidity of taking selfie at risky places. Most of them died at roads and railway tracks.
Taking this into consideration, a landmark decision has been taken, which will definitely help in reducing these deaths. Government railway police announced that taking selfies near railway track, compartment or platform will be punishable crime.  This decision was made after the death of 3 youths and a 45 year old man. Deputy superintendent of government railway police said that if anyone will be found clicking selfie on railway track or close to a running train, this will be treated as attempt to suicide will be punished for this. The punishment may be imprisonment of one year.
Further he added that on 15th April in Mirzapur and saharanpur districts 3 boys and a man were died. In Mirzapur, the two boys of age 18 and 23 were clicking a selfie near railway track. And they were hit by Brahmaputra mail train which was from New Delhi to Dibugarh. And the man was watching these two boys also came under the train.
In Saharanpur as well, a 10 the class student tried to capture selfie near an unmanned railway crossing, due to which he came under the train. A railway officer wished all and told that any person found taking selfie will be arrested under the IPC section 307 or Section 145.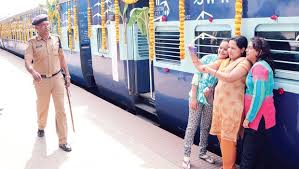 The IPC section 307 is applied in the case of attempt of suicide. IPC Section 145 is applied in case of drunkness and for causing nuisance. In short, taking selfie will be considered as the crime of committing suicide or causing nuisance. As per the reports, maximum deaths because of selfies happened in India on global comparison. About 27 deaths took placed due to selfie obsession, out of which more than half were occurred in India. Mostly youth is dying in selfie obsession. In Nagpur, 7 youth were taking selfie and drowned in the lake only because of their this selfie risk. Another such incident took place in Tamilnadu where an engineering student was clicking a selfie at hill, and suddenly the rock on which he was standing cracked. On 10 the January 2016, 3 young girls were capturing their selfie at bandstand, Mumbai, and drowned in the Arabian sea. One man tried to help them out but he also drowned and died at the spot.
This selfie took lives of many, but still people learned nothing and risking their life by taking selfies at risky places. Authorities took such step of levy rule of selfie near railway track to control such accidents. Its my request to all of you please take care before taking selfies, your life is in your hands and wrong step can ruin it.
Comments
comments