Men, women, and children love him. While men want to be like him, women want to be with him, and children want to follow him everywhere. That's Salman Khan for you, the Hindi film industry's romantic hero.
There are those who love him and those who hate him, but there isn't anyone who can ignore him. After all, Salman Khan isn't just an actor, but a phenomenon.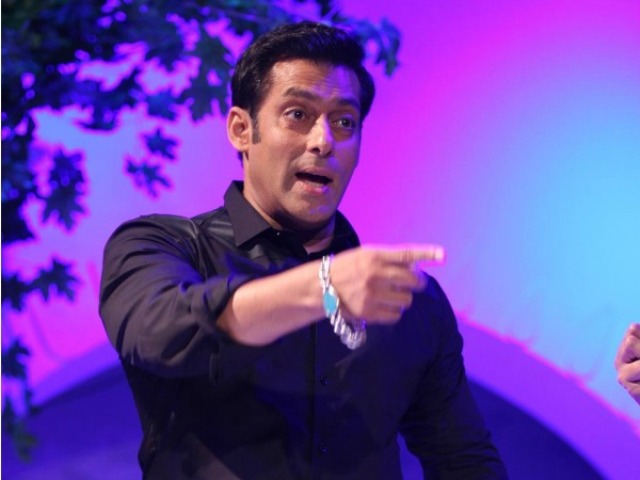 Here are 9 reasons why Bollywood considers Salman Khan to be very powerful:
1. Salman Khan is very, very popular
Today, Salman Khan is the most popular star in Bollywood. His fans treat him as a family member and lovingly call him Salman Bhai. His Bollywood colleagues refer to him as Sallu Bhai just as the media does. Whether they do it out of genuine love for him or just diplomatically, there's an air of camaraderie among the industry wallahs and Sallu. While other stars have die-hard fans, Salman Khan has die-hard fanatics!
2. Salman has launched the careers of many newcomers
Many newcomers in Bollywood right including Katrina Kaif, Zarine Khan, and Sonakshi Sinha, Salman Khan has helped many such newcomers debut in Hindi films.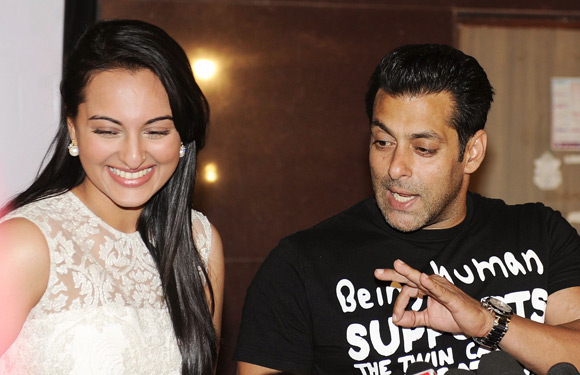 3. He has helped directors launch their careers
Not just actresses, he has also helped directors like Himesh Reshammiya, Sanjay Leela Bhansali, and Sajid Wajid establish their directorial careers.
4. Salman Khan's movies do not depend on critics' views
Salman Khan's fan following is so great that each of his films crosses Rs. 100 crore at the Box Office, irrespective of what critics might say. Even if critics give Salman Khan's movies a one-star rating, his movies end up getting the highest earnings at the Box Office.
5. He helped Govinda out of a crisis
In recent times, Govinda was written off by the media and critics, and his career was considered over. It was Salman Khan who revived his career by giving him the role of the hero in the film, Partner. With Salaam-E-Ishq, he was highly appreciated for the role, though it flopped at the box office. But the huge success of Partner gave Govinda the one opportunity to get back to films that he badly needed. He got the hit he wanted and the critics and audience's appreciation.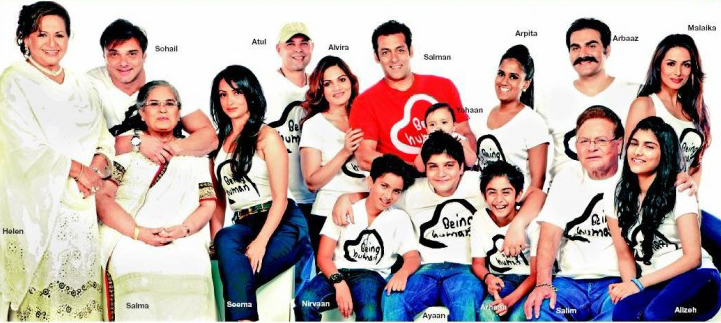 6. He started a foundation for kids and the poor, 'Being Human'
He's probably the only star to start his own foundation to address the problems of the poor and children called Being Human. And since he knows that kids love seeing movies and his movies, he combined both these ideas and held a screening especially for kids before the film Partner could be released. And if that wasn't enough, every kid in the auditorium walked out with a special gift from Salman. Now, doesn't that make him a real life hero?
7. Always there to help colleagues in trouble
Yet another example of Salman's generosity to his friends and colleagues is the fact that whenever friends in the industry have turned to him for help, he has always done his best for them. Take the case of Sushmita Sen's daughter who fell ill. At that time, Sushmita needed help but had no one to help her, so she called Salman, and within minutes, he landed at her home offering help. Or what about the time when Dia Mirza's mom fell ill. It was Sallu Bhai who came to their help. The tables were somewhat turned when Saawan Kumar Tak came over to Salman Khan who thought Tak needed money. But Tak had come with an offer for Salman to act in his Saawan, which Salman offered to do free of cost. And finally, he helped Karan Johar immensely when he agreed to play the supporting role in Kuch Kuch Hota Hai.
8. Controversies? Salman Khan is still at the top
Courting controversies are something Salman has learned very well, and he takes it in his stride too. This is where his ultimate power lies. Take for example the movie Maine Pyar Kyun Kiya which was released at the box office. Two days before it could be released, Salman was at the center of the tape controversy. Salman was accused that it was his voice on the tape. His shows of this film were canceled, despite which Maine Pyar Kyun Kiya recorded 90%+ opening at the box office. And is if that wasn't enough, Salman Khan proved that he was the only bankable star in the film. The trade commented that this movie was a semi-hit. In the absence of the controversy, it would've done such good business. This shows that no controversies can affect the performance of Sallu's movies at the box office.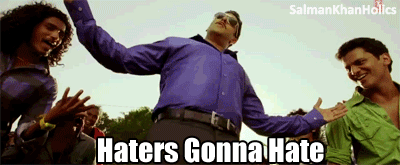 9. Salman's had more blockbusters in his career than any other Bollywood star
In the galaxy of Hindi film stars like Raj Kapoor, Dilip Kumar, Dharmendra, Rajesh Khanna, etc., Salman Khan stands tall and proud for having the distinction of having the most blockbuster hits in his career than anyone else in Bollywood.
Salman's records are:
He had four or more releases in 1998, all of which were hits– 'Kuch Kuch Hota Hain,' 'Pyar Kiya To Darna Kya,' 'Bandhan,' 'Jab Pyar Kisse Se Hota Hain.'
His top grosser in 1999 were 'Biwi No.1', 'Hum Dil De Chuke Sanam,' 'Hum Saath-Saath Hain.'
He has had most hits than any other actor in the 1990s.
In 1994, 'Hum Aapke Hain Kaun' beat 'Sholay's records to become the biggest grosser film and did superb business overseas too. In fact, it was the first film to do Rs. 10 crores in an overseas market.
Comments
comments